Best Cardiologist | Heart Doctor in Meerut
About Dr. Hariraj Singh Tomar
21 years of Cardiology experience. Dr. Hariraj Singh Tomar has an MD (medicine) and DNB (Cardiology), MNAMS, FACC and is a renowned Intervention Cardiologist and Electrophysiologist. He has worked as a cardiologist for 21 years. He is a consultant at Nutema Hospital's Department of Cardiology. He is an expert in implantation of AICD and CRT(P) & (D) devices, coronary angiography and angioplasty, pacemakers. He knows how to give the best care for heart problems and he is a honest person.
He cares a lot about his work and is very good at it. He has published research articles with many different publishers. He takes care of even the most complicated heart problems of people of all ages. He works with a team of eminent echo cardiologists, electro physiologists, interventional cardiologists, radiologists, and cardiovascular surgeons who are the best at what they do.
He is skilled at treating even the most difficult heart conditions, including paediatric surgeries on babies who have just been born. He knows how to treat all kinds of heart problems, such as congenital heart disease, coronary artery disease, heart rhythm disorders, heart failure disorders, and valvular disease.
Speciality

Intervention Cardiology and Electrophysiology.

Degrees

• MBBS, MD Medicine
• DNB Cardiology
• FACC, MNAMS

Areas of Expertise

Coronary Artery Disease Diagnosis & Treatment
Heart Attack Treatment
Management of Heart Block and Failure
Best Diagnostic & Treatment of EPS / RFA / RHD
Valvular Heart Disease

Office

Basement 1, Nutema Hospital, Meerut
---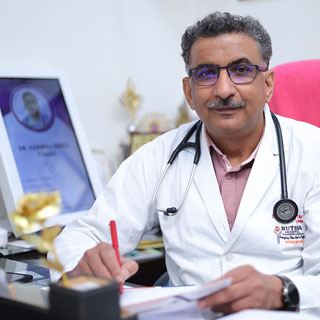 ---
Medical Education
Educational qualification of Dr. Hariraj Singh Tomar
1995
MBBS
LLRM Medical College, Meerut
2000
MD
BRD Medical College, Gorakhpur.
2006
DNB Cardiology
Escorts Heart Institute and Research Center, New Delhi.
---
Special Interest
Special interest in Intervention Cardiology and Electrophysiology
Pediatric Echo
Coronary Angiography
Angioplasty
Pacemaker Implantation
Balloon Angioplasty
Coiling of collaterals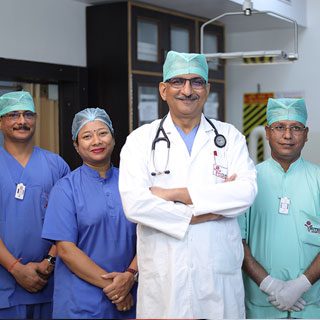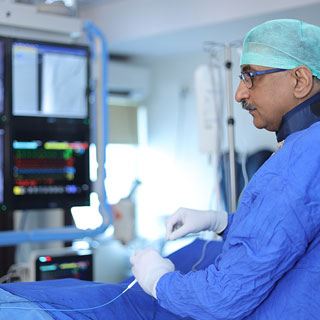 ---
Experience
Dr. Hariraj Singh Tomar has immense expereince in Cardiology.
• 21 years of Cardiology experience.
• Expert in Coronary angiography and Angioplasty.
• Pacemaker including AICD and CRT devices.
• EPS and RFA.
---