Best Pediatrics | Child Care Hospital in Meerut
Department Of Pediatrics & Neonatology
Nutema Hospital Advanced Centre for Child Care
In addition to being at the front of India's healthcare revolution, Nutema Hospital have been pioneers in advancing children's health. We know it can be hard for you when your child is sick, but you can rest assured that your child will get the best medical care at Nutema Hospital. Our world-class medical team comprises some of the best doctors like Dr. Amit Upadhyay and pediatricians in the world. They work together to learn more about, treat and prevent the most dangerous childhood diseases. This helps our patients stay healthy and get the best care possible.
There is no getting around the fact that children are valuable. As a parent, you want the best for your children and do everything possible to make that happen. When it comes to children's health, Nutema Hospital has the same goal: to offer complete and holistic paediatric healthcare services under one roof in a happy and caring environment.
---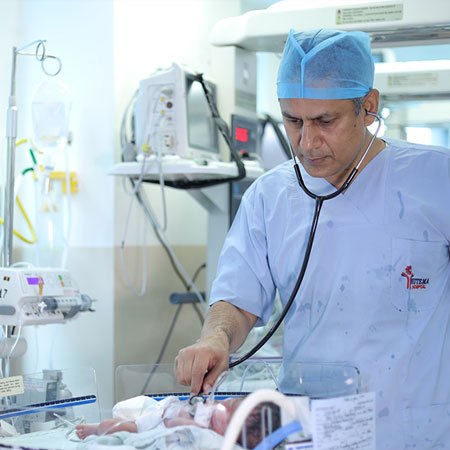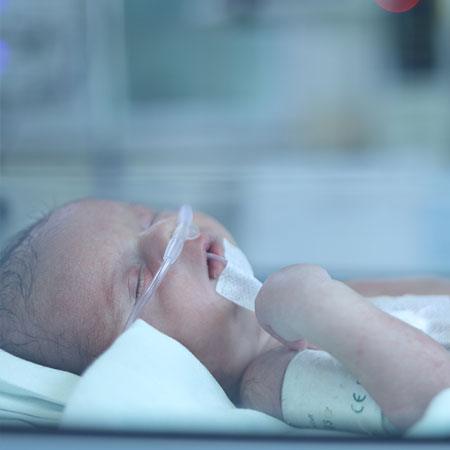 ---
Treatment & Procedures
Nutema Hospital use the best pediatric care model to improve the health of babies, kids, and teens. This is made possible by their world-class expertise, state-of-the-art technology, quality, ease of communication, scientifically-backed treatment methods, and the latest technology.
Nutema Hospital is a family-friendly place with paediatric experts and nurses who care for children and are known for their nursing excellence.
It has become the tertiary care referral centre for children from all over the country because its doctors, nurses, and everyone else who works there are kind and caring. The accurate measure of how caring the staff at Nutema Hospital is how happy and thankful so many families are.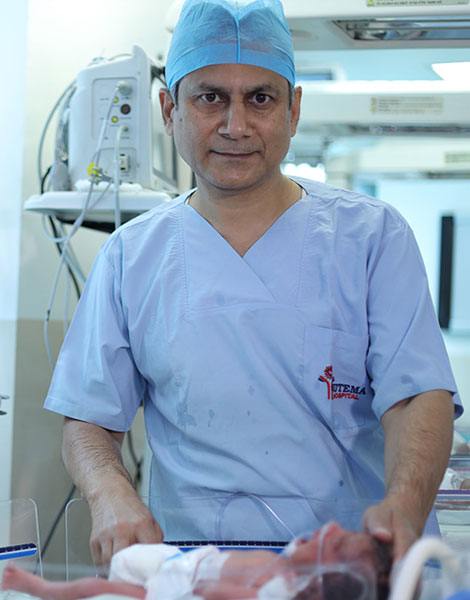 Medical Conditions Affecting Children
Urinary Tract Infection
When bacteria build up in the urinary tract, this is called a urinary tract infection (UTI). This condition is common in children of all ages, from when they are very young to when they are adults.
Cough
The body coughs to get rid of any foreign matter or mucus that might be in it. The right cough medicine will be suggested based on how bad the cough is. A dry cough can be a sign of allergies, while a cough that brings up mucus could be a sign of bronchitis.
Diarrhoea
If you are worried about your child's diarrhoea, you should take steps immediately to ensure your child doesn't get dehydrated and see a doctor if the symptoms don't get better.
Ear Problems
Ear problems, like intense pain in the ear, are one of the most common problems doctors see in kids. They usually happen to kids under the age of seven. These are signs of an ear infection caused by a buildup of fluid behind the eardrum and are usually caused by bacteria.
Pink Eye
Pink eye, also called conjunctivitis, is a common illness in children that spreads quickly and is very contagious. This condition can last from seven to ten days, with symptoms like swollen eyelids and redness in the eye. Antibiotic eye drops, ointment, or pills can treat pinkeye and help eliminate the infection.
---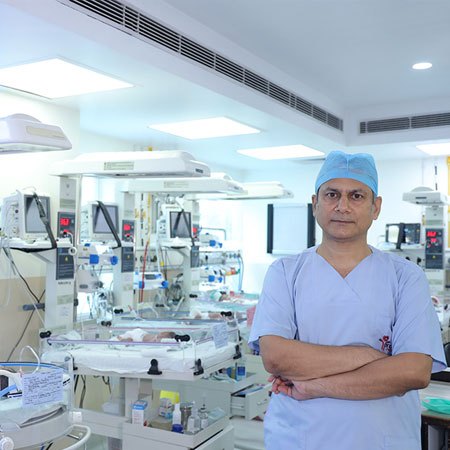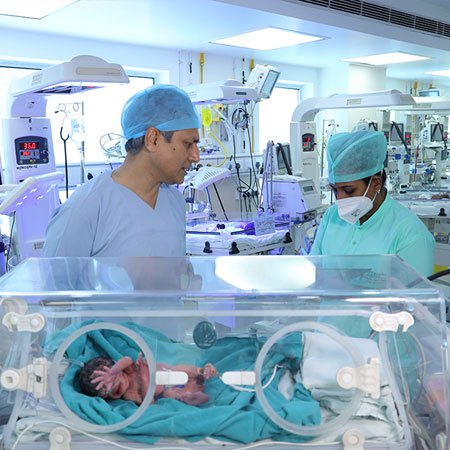 ---
Abdominal Pain
A person with abdominal pain has severe cramping or localised pain anywhere in the abdomen. Most of the time, abdominal pain is not severe because kids usually get better on their own, but sometimes it can lead to vomiting, diarrhoea, and fever.
Some other Ailments, which can we solve:
• Pediatric hernia
• Neck masses/ swelling
• Torticollis
• Pediatric urology
• Urolithiasis
• Acute abdomen
• Pyloric stenosis
• Pediatric thoracic surgeries
• Intractable constipation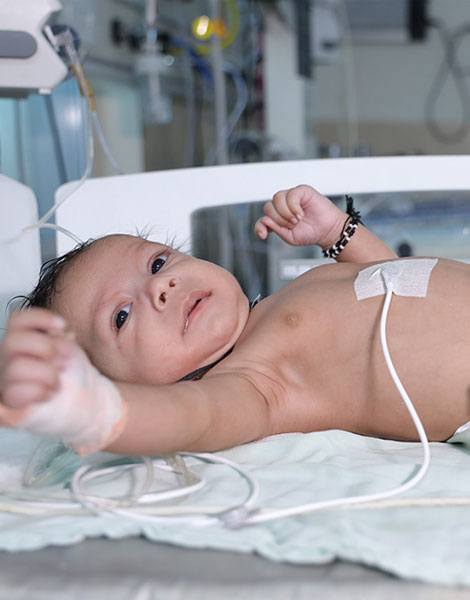 Facilities & Services
The Advanced Children's Centre at Nutema Hospital has state-of-the-art facilities for diagnostic testing (including a microbiology and pathology lab, blood bank, radiology department, and outpatient and inpatient care centred on children and their families). Department services include ventilator, defibrillator, multipara monitors, radiant warmer, phototherapy, incubator, suction machine, neonatal ICU, and PICU.
Children's Emergency (Pediatric Intensive Care Unit (PICU))
If your child were brought to Emergency with an illness or injury that could kill them or make them lose a limb, they would be treated immediately. The care of your child will be overseen by our paediatric critical care specialists and our specialist nurses, clinical support workers, and allied health staff.
Pediatric Palliative care
It is a special place for children with serious illnesses to get medical care made just for them. Whether it be genetic diseases or neurologic, premature delivery, severe heart, cancer, and lung ailments, or anything else, our palliative care unit is staffed by a world-class team dedicated to providing the best possible treatment for children with life-threatening illnesses.
General Paediatric Surgery
The paediatric specialists at Nutema Hospital are in a good position and have been trained to be sensitive to the needs of both the child and the parent. We care most about your child's health, so our experts use a whole-child approach to treat kids of all ages, from premature babies to teenagers.
---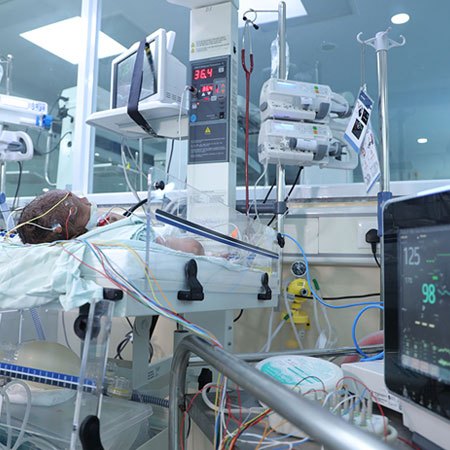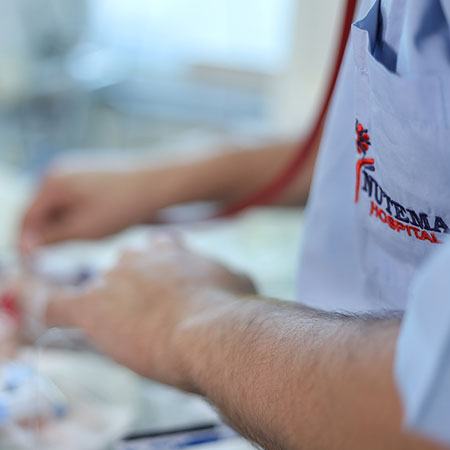 ---
Why Nutema Hospital?
Kids will love going to the Centre of Excellence in Paediatrics and Child Care even if they are sick. This is because our paediatricians are not only experts in their field but also kind, understanding, and patient with children. From the time a baby is born until they are an adult, our Neonatal, immunisation, and lactation facilities, as well as our paediatric emergency services and the full range of paediatric specialities, all use a multidisciplinary approach to care for the best health of our little patients.
---
---
Related Doctors