Best Ophthalmology | Eye Hospital in Meerut

Department Of Ophthalmology & Advanced Retina Centre
The Department of Ophthalmology at Nutema Hospital is one of India's most specialized for eye health. It gives patients access to expert diagnostics and care, such as interventional procedures and surgery.
To live a good life, you need to have healthy eyes. Ophthalmology is a branch of medicine that focuses on eye diseases and how to treat and care for them.
Well-stocked Medicine
High-tech Instruments
24 Hours Emergency Service
Cutting-edge Technology
---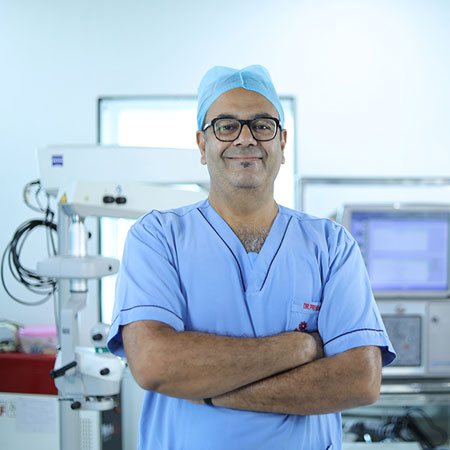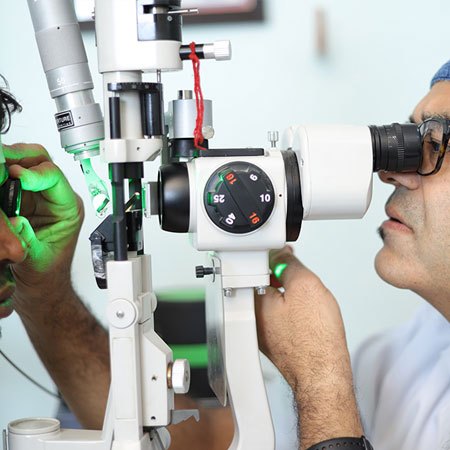 ---
Services offered at Nutema Hospital:
Comprehensive Eye Care
Dr. Priyank Garg do complete eye exams to check for all eye diseases and ensure you get the right glasses for your needs.
Cataract
A cataract is a thick, cloudy layer that forms on the eye's lens and makes it hard to see. During cataract surgery, an artificial lens is put in place of the cloudy lens. The following are good things about cataract surgery:
• Surgery without cash,
• No Needles,
• Not getting shots,
• No Hurt,
• No Bandage
• Surgery on a Daycare
Micro-incision Cataract Surgery
Cataract surgery is a minimally invasive procedure done through an incision that is 1.8 mm or smaller.
Toric Intraocular Lenses
During the procedure, intraocular lenses are used to fix corneal astigmatism, which causes blurry vision, in people who are getting cataract surgery.
Multifocal intraocular lenses
This procedure helps people see better. After surgery, patients can see well at long, medium, and close ranges without needing glasses.
Specs Removal
The following are some of the surgical options available to get rid of glasses or contacts:
• Contoura Vision
• Implantable Collamer Lens
---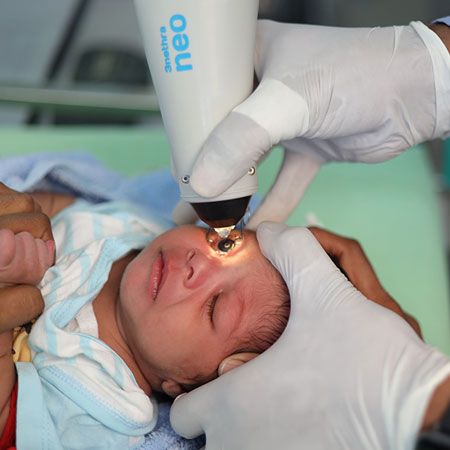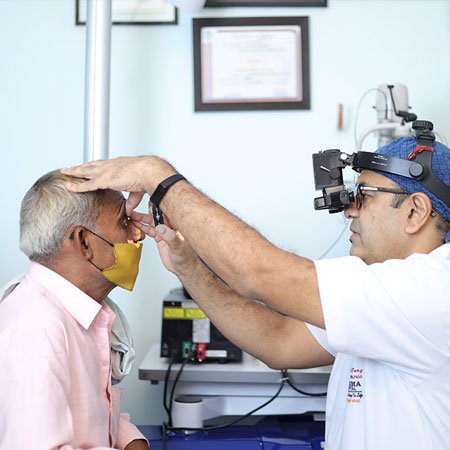 ---
Glaucoma
Glaucoma is a disease that gets worse over time. It is a degenerative condition in which excessive intraocular pressure affects the optic nerve, leading to blindness. Screening for glaucoma regularly helps find and treat it early. Some of the ways to find out if someone has glaucoma and keep track of it are:
Applanation tonometry is a procedure that measures the pressure inside the eye.
Humphrey's Visual Field
During this test, the whole area of peripheral vision is measured. It's also helpful in determining what's wrong with some neurological conditions.
Photo of the optic disc
This examination examines the structural integrity of the optic nerve head for signs of injury.
Retina
The retina is a crucial part of the eye because it sends signals to the brain that help recognize images. If you have diabetes, it is imperative to check your retina regularly.
Diabetic Retina Screening
Changes that could hurt your eyes are recorded with digital photography.
Intravitreal Injections
An intravitreal injection is given into the vitreous (jelly-like fluid inside your eye). This method is used to treat problems with the eyes.
Retinopathy of Prematurity (ROP)
This is when a premature baby's blood vessels grow abnormally in the retina. If the ROP is bad enough, it can cause the retina to pull away from the back of the eye, leading to blindness.
Fluorescein Angiography and Retinal Photography
A special camera is used to record blood flow in the retina.
Optical Coherence Tomography
Optical coherence tomography produces high-resolution retinal cross-sectional pictures.
Retinal Reattachment Surgery
There are several ways to do retinal reattachment surgery.
---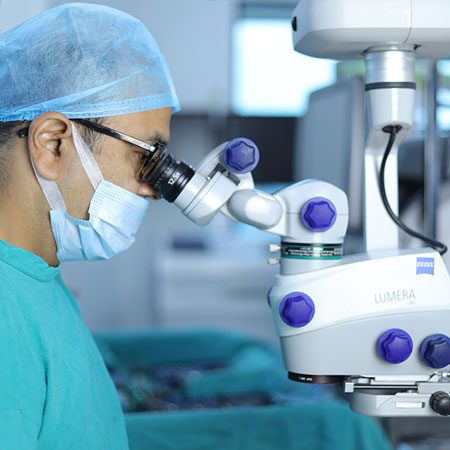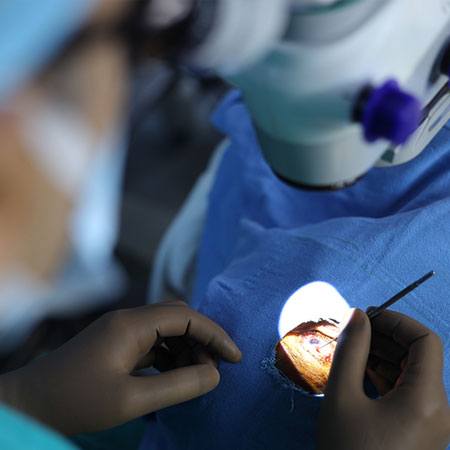 ---
Pneumatic Retinopexy
Air or gas bubbles are injected into the eye, pushing the retina toward the eye wall so that it can attach to the eye wall.
Scleral Buckling
Silicon is sewn onto the sclera to fix it (white of the eye). The surface of the eye is cut into during this procedure.
Cornea
Cornea disease causes cloudy or blurry vision, scarring, distorted vision, and sometimes even blindness.
PentaCam
During refractive and cataract surgery, the corneal surface is looked at with a pentagram.
Treatments for Keratoconus
Keratoconus is a degenerative eye condition that thins and changes the curvature of the cornea. In addition to blurred vision, it causes near-sightedness and irregular astigmatism to worsen over time.
Some ways to treat progressive keratoconus are:
• Crosslinking of the cornea
• Soft contact lenses made to order
• "Hopping on" contact lenses
• Scleral and semi-scleral lenses are worn on the front of the eye.
• Lenses for prostheses
• Intacs
• Hybrid contact lenses
• Gas-permeable contact lenses
• Conductive keratoplasty guided by topography
Thyroid eye disease
Thyroid eye disease is an inflammation of the eye muscles, eyelids, fatty tissues behind the eye, and other eye parts.
Care for Children's Eyes
Children's eyes need special care. Early diagnosis and care from specialists can make a huge difference, whether it's glasses, a squint, or cataracts in kids.
Paediatric Cataract Surgery
Like cataract surgery on adults, cataract surgery on children is done through a small incision in the eye.
Amblyopia Treatment
People with amblyopia have eyes and brains that don't work together. Some ways to treat amblyopia are:
• Spectacles or glasses
• Eye drops
• Eye drops
• Surgery
---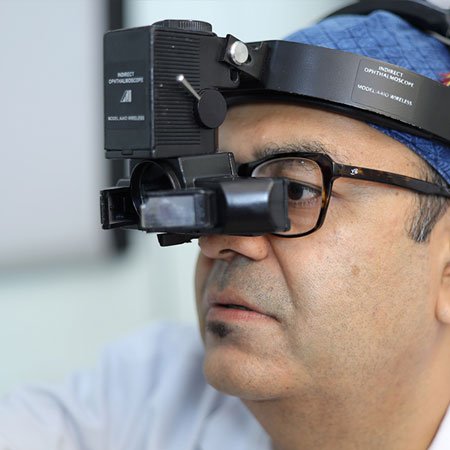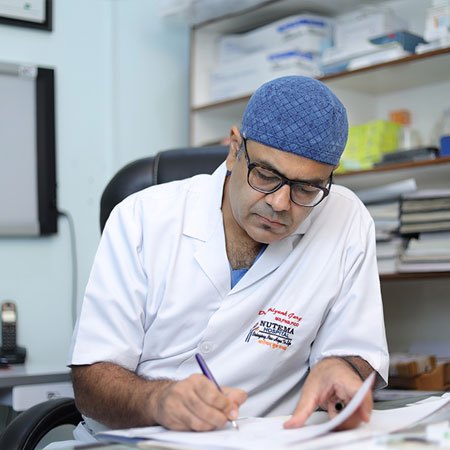 ---
Eye tumours and cancers, Paediatric eye, Uveitis
The Optho Centre at Nutema Hospital is supported by following facilities:
Procedures
We use the following procedures for our services:
• Vitreo-Retinal Surgery
• Medical Retina procedures
• Pediatric ophthalmology
• Neuro-ophthalmology
• Oculoplasty and Aesthetics
• Glaucoma services
• Low Vision Rehabilitation
Equipment used
At Nutema Hospital, we use the following equipment:
• Cataract Suite
• Contura Vision LASIK
• Vitrectomy system
• YAG Laser
• Fundus Camera
• Surgical Microscope
Why Nutema Hospital?
The best eye hospital in Meerut, is the Department of Ophthalmology at Nutema Hospital. Some eye diseases need the help of specialists and special equipment, both of which are available at our hospital. For this, we can set up easy referrals. Once the necessary consultation, diagnostic test, or procedure is done, we will keep an eye on you at Nutema Hospital.
• With a robust infrastructure, years of experience, and satisfied patients, Nutema Hospitals, ensures that your eyes are treated with care from many different fields.
• We have the best eye doctor in Meerut. They are experts at using the latest technology to do cataract surgery. We have done over 100 surgeries, and over 99% of them went well.
• For the past years, we have been the best place in Meerut to get your glasses taken off. Your procedure to get rid of your glasses will be done at our hospital, where you will only need to come to see us once. All follow-ups can be done at Nutema Hospital.
• Every time you see our eye doctors, they check your eyes for glaucoma so they can be found and treated early. Nutema Hospital can keep track of things and do follow-ups. At our hospital, we can treat even the most severe cases of glaucoma.
• You need both knowledge and the right tools to provide good oculoplastic services. We use a multidisciplinary approach at Nutema Hospital, where we have specialists in both neurosurgery and oculoplastics to do complex orbital and facial aesthetic procedures.
• Nutema Hospital also have much experience treating different eye problems in children.
---
---
Related Doctors