Best Plastic Surgery Hospital in Meerut

Department Of Plastic Surgery
Plastic surgery is a branch of medicine that focuses on fixing problems, covering up wounds, putting back missing or lost organs, and making the body look better. Plastic surgery focuses on fixing or reconstructing facial and body flaws caused by things like disease, burns, accidents, birth defects, cancer surgery, etc.
It has tertiary level care that is up to date in all areas of plastic surgery. The department has a great group of experts in all areas of plastic surgery, such as Craniofacial Surgery, Burns, Reconstructive Microsurgery, Aesthetic Surgery, General Plastic Surgery, and Hand Surgery.
Various major surgeries are done every year by Dr. Sandeep Kansal, and emergency services are open 24 hours a day, seven days a week. Nutema Hospital is one of the few multidisciplinary craniofacial surgery centres in India. We are also one of the best places in India for microsurgery and aesthetic surgery.
---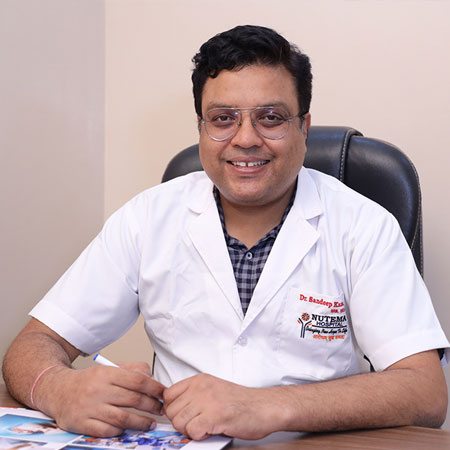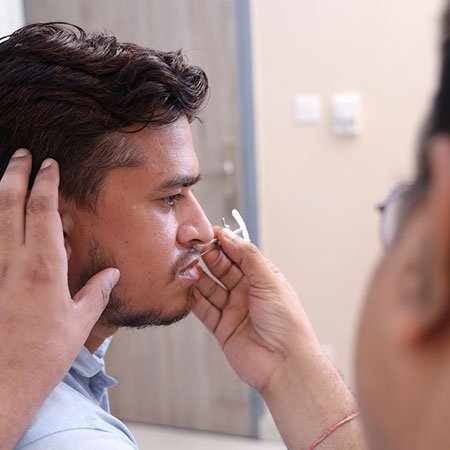 ---
Plastic surgery is a multidiscipline branch dealing with
Cosmetics surgery
Correcting wrinkles on the eyelids and face, tummy tucks, scars from burns, liposuction, accidents, or infections, breast implants, breast reductions, or nose jobs.
Hand and feet
Treatment of nerve and tendon injuries as the first or only treatment, skin grafts and flaps for people who have lost skin because of an infection or an injury. Treatment for people with extra fingers or joined fingers.
Microvascular
Putting back into the body parts that have been cut off or taken off.
Reconstructive surgery
Treatment for wounds or ulcers that won't heal because of a burn or diabetes; skin cover in the form of flaps or skin grafts for bed sores, the chest, the surface, etc.
Postburn Sequelae
Treatment for contractures in the neck, hand, axilla, foot, etc. that happen after a burn.
Hair Transplantation
To make the patient look better, his or her own hair follicles are moved to the bald spot. This creates waves that look natural and continue to grow. The procedure is done under local anaesthesia or sedation. This also creates a natural hairline. The same process can also be used to make hair thicker.
Breast Surgery
Breast reduction is done under GA to reduce the size and weight of the breasts. This makes the breasts look better and stops them from sagging. It also fixes the size and shape of the nipple and areola.
---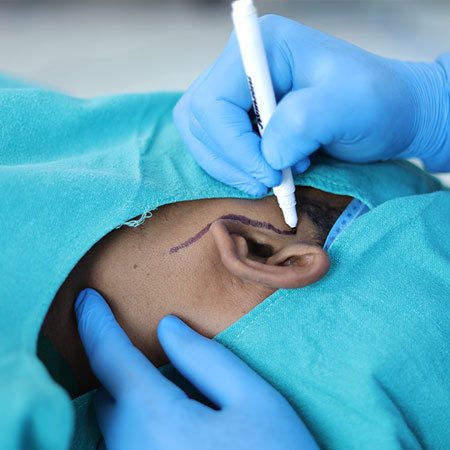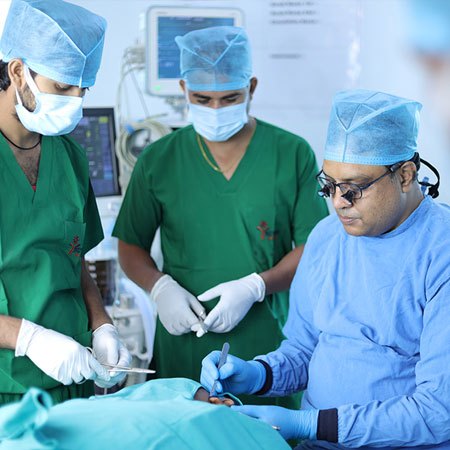 ---
Enhancement / Breast Augmentation
Procedures employing FDA-approved silicone implants may be performed as outpatient procedures with little to no downtime. The Procedure augments enhances cleavage and breast size.
Correction of Gynaecomastia
To cut down on the size of a man's hanging breast. This is done as a day-care procedure with liposuction and excision. This is done only after the health problems that cause Gynecomastia have been fixed.
Rhytidectomy (Facelift)
Rhytidectomy or Facelift is a procedure that reduces the signs of ageing. Tightening the facial tissues under the skin involves making conventional incisions and removing and stitching any excess skin. When you have a facelift, you might also get liposuction on your neck and double chin. The surgery can be done with either local or general anaesthesia, depending on what is best.
Contour Thread Lift
Thread lifts are popular ways to reverse early signs of ageing. It is a less invasive procedure that can help people who don't have a lot of loose skin fix jowls, neck bands, and brow ptosis. The misplaced tissues are "hooked" and "suspended" into a healthier position using clear threads with barbs called contour threads to repair premature ageing.
Liposuction / Excess fat removal
The Procedure is done with a local anaesthetic and the infiltration-tumescent technique to cut down on blood loss and pain. This method soaks up the fat cells and loosens the fat under the skin, which is then pushed out. Liposuction changes the way the body looks. You can also fix things like your lips, thighs, buttocks, waist, abdomen, and double chin.
Rhinoplasty (Nose reshaping)
The Procedure can be done with either local or general anaesthesia as a day stay and day care procedure. The surgery changes the shape of the nose tip, makes the nose taller, and makes the base of the nose wider. This finally changes how the nose looks.
Otoplasty
If the ears are shaped like bat ears, it makes them look better. Changes to the shape of the ear cartilage are gone, or if the ears are small. This makes the ears look better from the outside.
Scar revision is done with local anaesthesia to make scars look better and less noticeable.
Infrastructure at Nutema Hospital
• To make sure patients are safe, the modular operating rooms have a three-stage air filtration and gas scavenging system.
• PET CT Scan, Cyberknife VSI, Nuclear Medicine, Mammography, Endoscopy Suites, Bronchoscopy Suites, Blood Bank, and Neurovascular Biplane Cath Lab are all examples of state-of-the-art equipment that the hospital has.
• All-time attentive Reception
• Dermabrasion machine
• Operating Microscope
• There are also electronic medical records (EMR) that can be accessed remotely and used for consultations with patients who live far away.
• It also has a high-tech system for running the building.
• Dermatome
• Machine for removing fat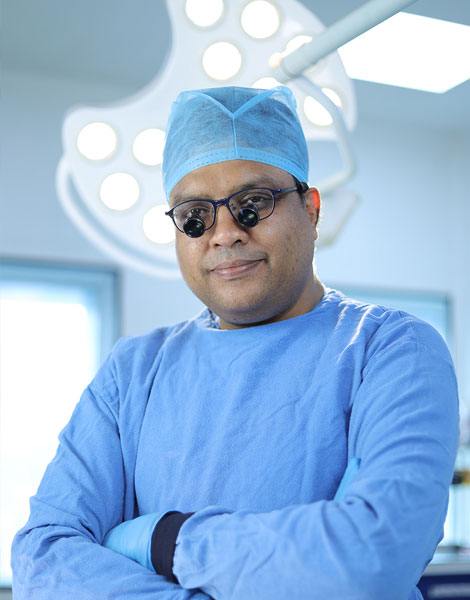 Why Nutema Hospital?
The Department of Plastic Surgery at Nutema Hospital has state-of-the-art equipment and highly qualified and experienced plastic surgeon Dr. Sandeep Kansal who are expert at a wide range of reconstructive, restorative, and cosmetic procedures to treat a wide range of simple to complex problems.
With our skilled multidisciplinary team of Plastic Reconstructive and Aesthetic Surgeons, Dermatologists, Dieticians, etc., we make sure to give you the best patient-centred services with great results at a price you can afford.
We do a wide range of complex surgeries every year, and we offer the best follow-up care and quick recovery. So, Nutema Hospital is known as the best place in Meerut for plastic surgery.
Related Doctors