Best Cardiology | Heart Hospital in Meerut

Department Of Cardiology
The Nutema Hospital's Department of Cardiology has the services of one of the most qualified cardiologists in all of Meerut. The cardiology department is well-stocked, and there are seven beds for people with heart problems in the ICU. Patients in the Cardiac Intensive Care Unit are helped by ventilators, a blood gas analyzer, ECHO, X-Rays, Ultrasound, and a defibrillator. A state-of-the-art cardiac catheterization lab is being built at our hospital.
Well-stocked Medicine
High-tech Instruments
24 Hours Emergency Service
Cutting-edge Technology
The Department of Cardiology at Nutema Hospital, Meerut
Cardiology is the study of all problems and diseases that affect the heart and blood vessels. A cardiologist is a doctor who specialises in treating heart diseases. Myocardial infarction, more commonly known as a heart attack, is also treated with methods based on procedures and uses fewer instruments to make things easier for patients.
Nutema Hospital People with heart problems can get the best care at our super-speciality cardiology department. We know a lot about this topic and have experience with it because we are one of the best hospitals in Meerut. We have the city's most dedicated and experienced team, so we can work on any heart tissue and get good results. We take care of patients 24 hours a day, seven days a week.
One of the best places for heart care in Meerut is the Cardiology Department at Nutema Hospital. As part of our services, we care for all heart patients who go to Nutema Hospital.
---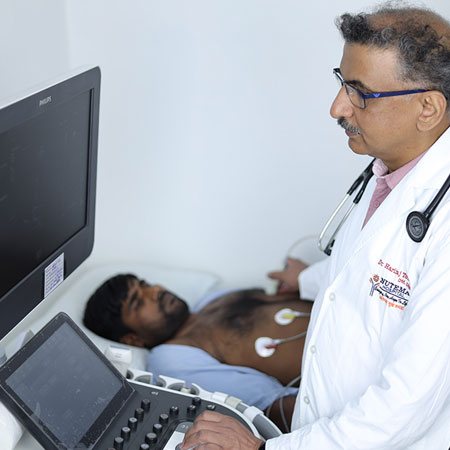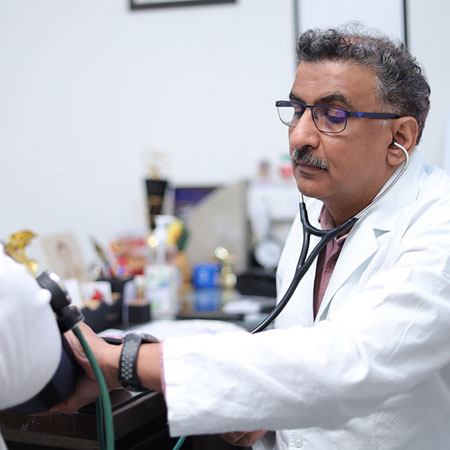 ---
We provide solution for the following problems:
Angina
Arrhythmia
Atrial Septal Defect
Cerebrovascular Disease
Coronary Artery Disease
Heart Attack
Heart Block
Heart Failure
Heart Valve Leakage
Inflammatory Heart Disease
Ischemic Heart Disease
Rheumatic Heart Disease
What methods do cardiologists in Nutema Hospital use to treat cardiac and vascular issues?
Cardiology field deals with all kinds of heart problems. One is coronary artery disease, heart defects present at birth, heart failure, and valvular heart disease. One of the best cardiologists in Meerut works at Nutema Hospital, which is the best place for heart care in Meerut.
We use the following procedures in treatment:
> Non-Invasive Cardiology
>> ECG, TMT, TEE, NIEPT etc
> Invasive Cardiology
>> PAMI, PCTA, BMV, BAV etc.
> Electrophysiology Procedures
>> EPS, RFA, PPI, CRT etc.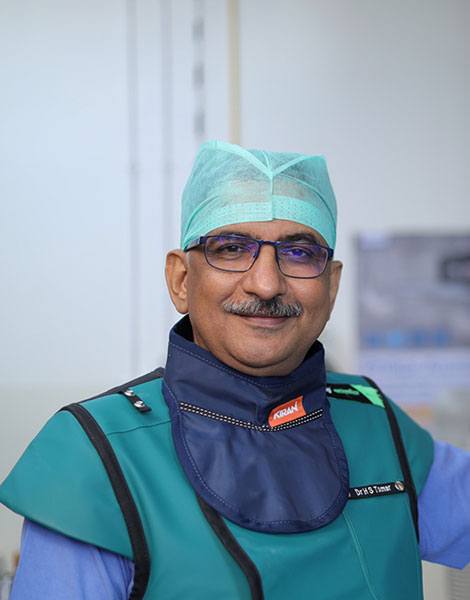 Cardiologist-Recommended Laboratory Test
Cardiac Catheterization: This test is used to get a clear picture of the heart. The doctor can better help you if they know how your heart is doing and how it is doing right now.
Echocardiogram: The heart's structure and function might be revealed to the doctor via this ultrasonic examination.
Ambulatory ECG: This test is done to see if the heart is beating unusually.
Team of Specialist Doctors-Best Cardiologist in Meerut
The health of everyone's heart should be their top priority. Keeping our hearts healthy and in good shape is essential for blood flow and stopping diseases from happening.
But heart disease can sometimes happen because of how we live, our genes, or something else.
---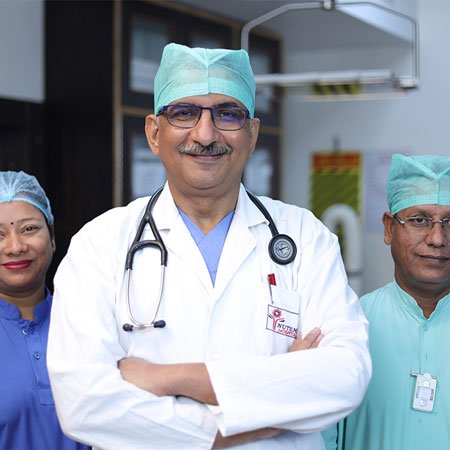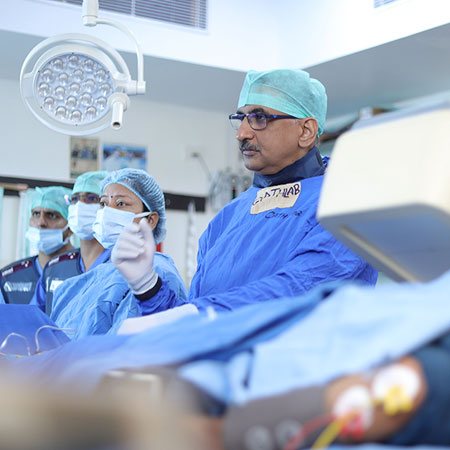 ---
Nutema Hospital Offers Full Cardiology Care in Meerut
The Nutema Hospital is committed to giving cardiology patients high-quality kind care.
With the best and most up-to-date lab facilities, diagnostic support, and an experienced team of the best cardiologists in Meerut, we have become a leader in preventing, diagnosing, and treating heart diseases. We have the most advanced technology and the best clinical facilities globally.
We do more than diagnose and treat. We take care of our patients in a way that goes beyond just giving them medical solutions.
Total Care for the Heart
Our Dr. Hariraj Singh Tomar top cardiologists in Meerut can help you with:
• 2D Echo with colour doppler
• Pediatric Echo
• Foetal Echo
• Arterial Doppler including Carotids
We help adults, older people, and children of all ages in every way with their heart health.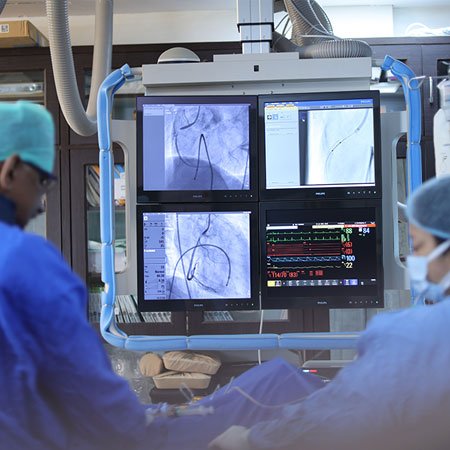 Infrastructure and Facilities
Nutema Hospital is a state-of-the-art super speciality hospital. They offer emergency, in-patient, and outpatient care that is among the best in the world.
Nutema Hospital is known for using new medical technology and more personal care for its patients. It holds many health-related events regularly, such as health camps, free health check-ups, blood donation drives, and so on, to educate the public and reach out to the community.
Advanced Technology at the Hospital: Nutema Hospital gives patients the best possible health care by combining cutting-edge medical technology and research with a commitment to patient welfare and healing. Here are a few of the hospital's high-tech services:
• High-end Cath Lab
• Modular CTVS OT
• Echo Doppler
• TMT
• Holter
Why would you pick Nutema Hospital, Meerut?
Nutema Hospital, Meerut lets you make an appointment, chat, or phone call with a doctor. People can look through a list of doctors at Nutema Hospital and make an early appointment in person or online. You can use Nutema Hospital to learn more about a doctor's qualifications, total experience, areas of expertise, services offered, cost estimates, and help with hospitalization. This will help you decide which doctor is best for you.
Related Doctors