Best Bariatric Surgery Hospital in Meerut

Bariatric Surgery Department
Nutema Hospital has the most up-to-date technologies that give patients options for Bariatric Surgery that doesn't leave scars. The Department is headed by Dr. Rishi Singhal. The bariatric team of doctors can do all kinds of abdominal surgeries laparoscopically, usually done through open surgery. The team also works on making personalized plans that consider each patient's health, weight loss goals, lifestyle, and emotional needs. The Department offers comprehensive Bariatric surgical care to all patients. This aids both males and females in leading healthier, more active lifestyles. As a result, the patient's health gets much better.
The Department of Bariatric Surgery helps people with obesity, metabolic syndrome, failed primary bariatric surgery, gastro oesophageal reflux disease, hiatus hernia, paraoesophageal hernia, and achalasia cardia.
We think of obesity as a medical condition that can be treated, so we offer a wide range of support services. Minimally invasive treatments, including those used in the Department's robotic, laparoscopic, and endoscopic operations, result in less patient trauma, quicker healing, fewer complications, and shorter hospital stays.
Well-stocked Medicine
High-tech Instruments
24 Hours Emergency Service
Cutting-edge Technology
What is a bariatric surgeon?
A bariatric doctor is a doctor who does bariatric procedures and helps people who are obese deal with their condition. Through bariatric surgery, the stomach may be decreased in size. It is done to stop the body from absorbing nutrients and to narrow the stomach. This makes the person lose weight.
Obesity has become a worldwide issue. Bariatric surgery is a good choice if you can't lose weight and have severe health problems. For bariatric surgery to work, the patient needs a team of experts, such as a surgeon, a dietitian, a psychologist, a nurse case manager, and a specialist in obesity medicine, who will be by the patient's side at every step of the way as they lose weight. After surgery, patients will do better and heal faster if they continue to eat well, exercise regularly, and do what the doctor tells them to do.
---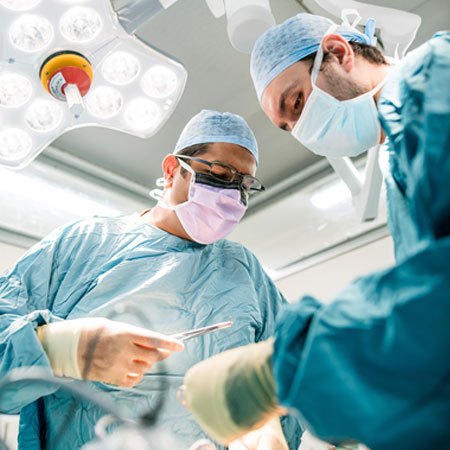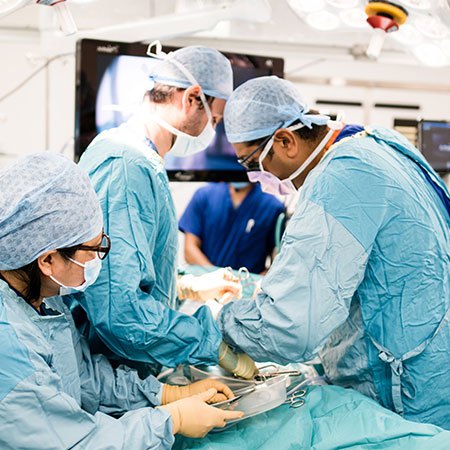 ---
What does a surgeon for weight problems do?
Bariatric surgeons focus on patients with a body mass index (BMI) of 30 or higher. Doctors specializing in bariatrics often treat obese people with diet, nutrition, behavioural therapy, exercise, the proper medications, surgery, or a mix of these methods.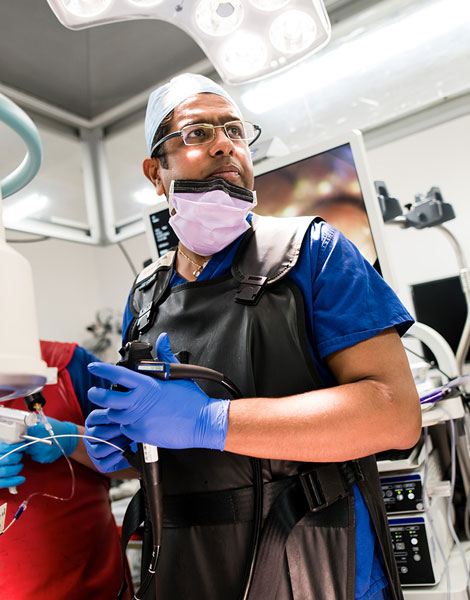 What kind of procedures does a bariatric surgeon perform?
Gastric bypass is one of the many popular methods of weight reduction surgery performed globally. It is accomplished when diet and exercise haven't benefited or when being overweight is causing serious health problems. The Roux-en-Y gastric bypass, more often referred to as "gastric bypass," is a procedure for the surgical treatment of obesity that entails the formation of a small pouch inside the stomach and the organ's subsequent, direct connection to the small intestine. Following a gastric bypass, food enters this tiny pouch of the stomach and ultimately the small intestine.
The laparoscopic adjustable gastric banding treatment involves placing and securing a band that contains an inflated balloon in a position superior to the abdomen by using a laparoscope.
This creates a tiny stomach pouch with a tight entrance to the remainder of the stomach above the band. This limits how much food your stomach can hold, which makes you feel full sooner.
We do the following procedures:
• Laparoscopic Sleeve Gastrectomy (LSG)
• Laparoscopic Roux En Y Gastric Bypass (RYGB)
• Laparoscopic one anastomosis gastric bypass (OAGB)
• Endoscopic Sleeve Gastroplasty (ESG)
• Intragastric balloons
• Revisional bariatric surgery
- Conversion of sleeve to OAGB/ RYGB/ Re-sleeve
- Conversion of band to sleeve/ RYGB/ OAGB
- Bypass revisions
• Pouch revision
• Distalisation/ limb lengthening
• Laparoscopic hiatus hernia repair
• Laparoscopic Heller's cardiomyotomy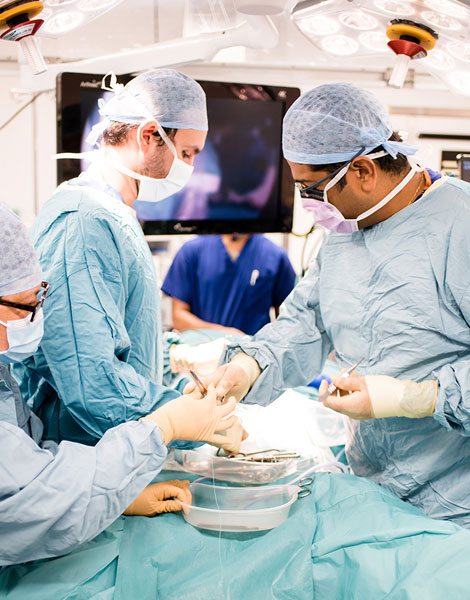 What kind of health problems does a bariatric surgeon treat?
In addition to being used to treat obesity, bariatric surgery has the potential to be effective in treating a variety of other illnesses, including the following:
• Obesity
• Metabolic syndrome
• Failed primary bariatric surgery
• Gastro oesophageal reflux disease
• Hiatus hernia
• Paraoesophageal hernia
• Achalasia cardia
---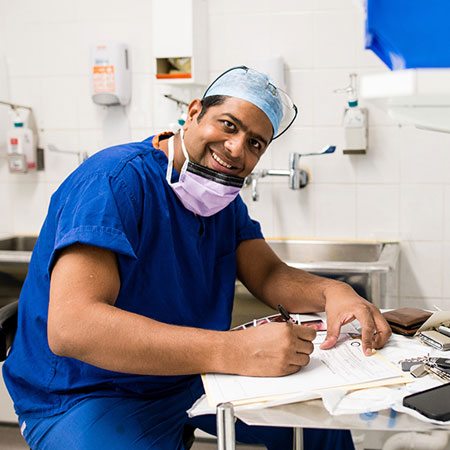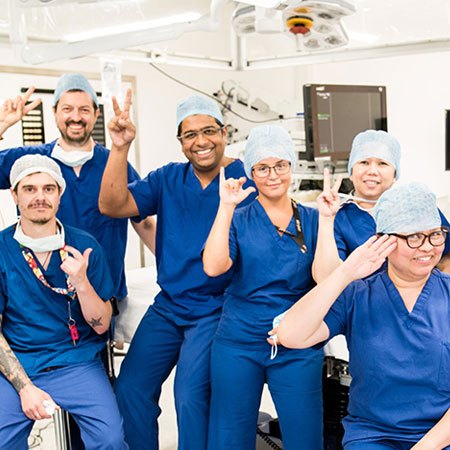 ---
What do we have to offer?
Nutema Hospital is the Hospital in Meerut to offer affordable laparoscopic bariatric surgery. Our hospital follows strict international standards for laparoscopic bariatric surgery. Dr. Rishi Singhal is best laparoscopic surgeon in India is in-charge of hospital surgical team. The surgeons at our hospital are skilled and know how to do all kinds of laparoscopic surgeries for obesity. We make planned laparoscopic bariatric surgery in India easy and stress-free. Nutema Hospital provides:
• A simple method for organizing your medical vacation
• Offers the most effective and economic surgery choices
• Complete value for your hard-earned money
• One-on-one help throughout your visit
• Full foreign language help when needed
• Personalized care from our dedicated hospitality staff
Book an appointment with the best obesity and bariatric surgeon in Meerut
At Nutema Hospital, you can look at the profiles and schedules of the best Bariatric-surgeon and book an appointment with the Best Bariatric-surgeon. You may also contact our customer service staff, who will assist you in selecting the most qualified Bariatric surgeon for your medical situation.
---
---
Related Doctors