Best Gynaecology & Obstetrics Hospital Meerut

Department Of Gynae, Obs. & Maternity
The Obstetrics, Maternity and Gynaecology Department at Nutema Hospital is open 24 hours a day, 7 days a week, providing the best care for both in and out-patients.
Obstetrics, maternity and gynaecology consultants at Nutema Hospital are seen by Dr. Anupma Upadhyay, Dr. Deepti Dogra, and Dr. Priyanka Garg, who see all the people who go to the OPD. The department has two state-of-the-art ultrasound machines, Laparoscope diagnostic, Hysteroscope diagnostic, Imaging, Ultrasound, and Color Doppler, used regularly. However, they are only used to help make a diagnosis; they are not used to make a report. Ultrasonologists, who are also very good at Doppler scans, do the needed USGS. In-patients have rooms in all price ranges, and poor patients are given extra care. If needed, there is a general ward that can be used.
Obstetrics and gynaecology consultants who work in the hospital quickly take care of all emergencies. The ICU, CCU, and SICU, as well as the blood bank, are open 24 hours a day. The hospital is proud of having a state-of-the-art labour room and operating room.
Well-stocked Medicine
High-tech Instruments
24 Hours Emergency Service
Cutting-edge Technology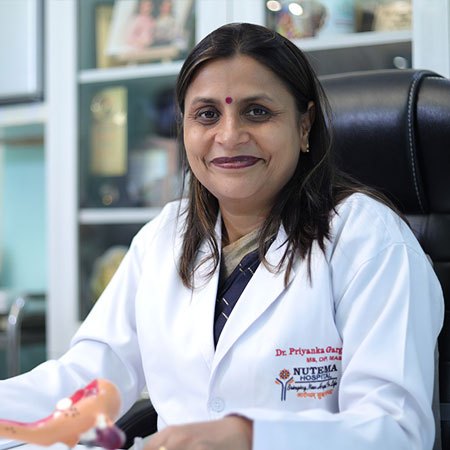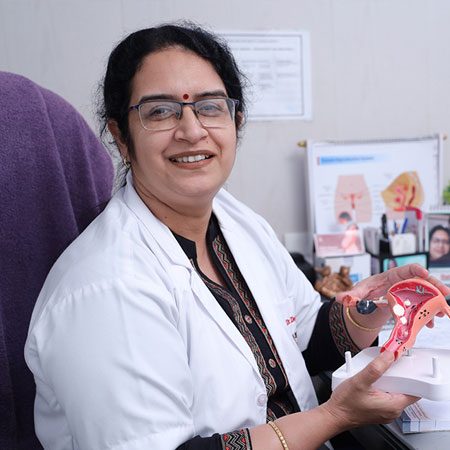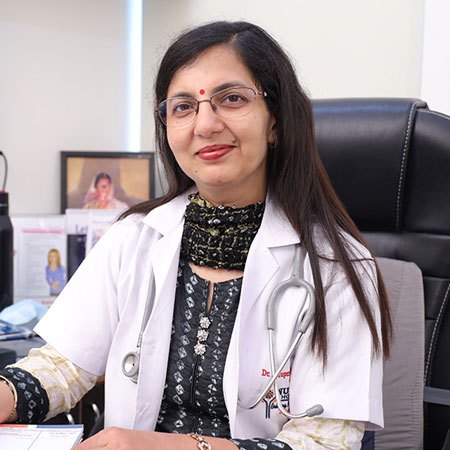 Specialist Gynecologist Care from Nutema is open in Meerut
At each stage of her life, a woman needs extra care. Since Nutema Hospital is focused on health care for women and children, so it understands women's needs and complexities. With a team of the best gynaecologists, Nutema Hospital does everything it can to help women with their problems. We are known for helping with Periods Disorders, Heavy periods (Menorrhagia), Painful periods (Dysmenorrhoea), Pre-Menstrual syndrome, Vaginal discharge, Chronic pelvic pain, Pelvic Inflammatory Disease (PID), Breast pain, Infertility, Menopausal problems, Recurrent miscarriages, and other gynaecological issues. Nutema Hospital also offers full "Well Woman" checkups to find out what's wrong.
With its advanced technology, state-of-the-art infrastructure, and a team of the best gynaecologists with years of experience who are the field stars, Nutema Hospital is continually working to make women's lives easier and healthier.
Nutema Hospital is the best Maternity and Obstetrics Specialist and the most recommended gynaecology care provider. They have helped women have normal deliveries. The goal of Nutema Hospital is to provide excellent gynaecology care. We have been giving high-quality care to the country. Through Nutema Hospital's helpline, our specialist gynaecologists stay in touch with you every day of the year.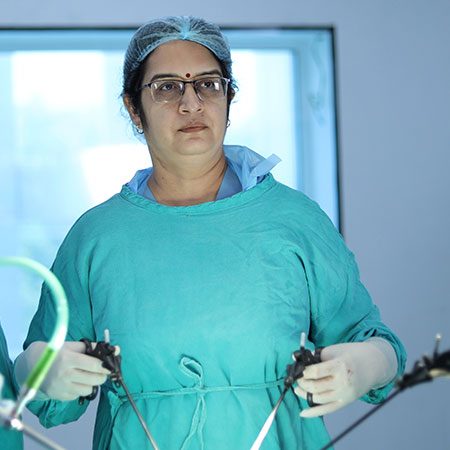 Obstetrics and Gynaecology Center of Excellence
From puberty to menopause, a woman's body goes through many changes, and many health problems are common. Obstetrics and gynaecology, or OBG, is a field of medicine that focuses on diagnosing and treating these kinds of problems.
Obstetrics is a branch of medicine that focuses on pregnancy and childbirth. It helps women deal with their pregnancy and labour.
Some of the best gynaecologists in Meerut treat common conditions like polycystic ovary and sexually transmitted diseases (STD).
Top Obstetrician in Meerut for Delivery and Pregnancy
One of Meerut's best Obstetrics and Gynaecologists Doctors are always availabe at Nutema. They specialise in giving best care to pregnant women, especially those with high-risk pregnancies, care before, during, and after giving birth. They have helped various people for healthy babies as an obstetrician. They are committed to giving specialised care based on evidence-based, up-to-date information and shared decision-making. They offer a appointment so that you can ask questions about your care options and talk with her about them.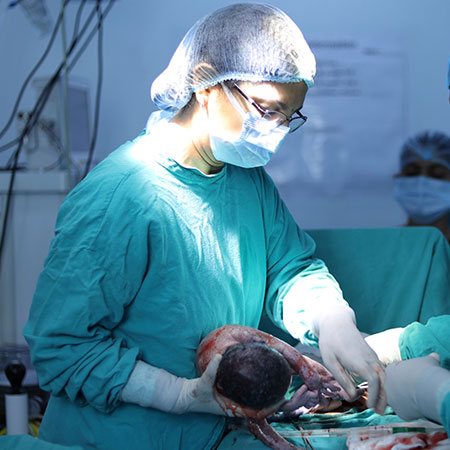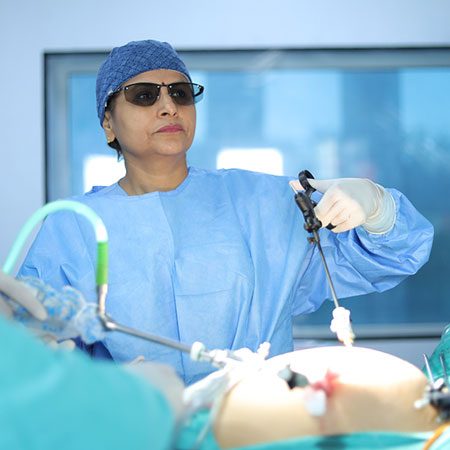 The Number One Gynae In Meerut
You are seeking a gynaecologist in Meerut, choose Nutema Hospital. This is why:
• Absolute dedication to providing the advantages of minimally invasive surgery.
• Highly professional medical facility.
• Extensive knowledge of high-risk pregnancy, early prenatal care, the advanced labour ward, and hysterectomy.
• Participated in various multi-focused early pregnancy research initiatives and investigations of unconfirmed location and viability pregnancies.
Specialization
Nutema Hospital is the best gynaecology and maternity hospital in Meerut. It has state-of-the-art facilities and equipment to care for you and your loved ones. The speciality is about giving advice to and caring for people whose pregnancies are complex. Some of the services this specialization offers are:
• Prenatal/pre-conceptional counselling
• Normal and high-risk pregnancy care
• Ultrasounds and lab tests
• Cervical encirclage
• Normal delivery
• Caesarean delivery
• Instrumental deliveries
• Medical Termination of Pregnancy (MTP)
• Dilation and Evacuation (D&E)
• Ectopic pregnancy
• Obstetric Hysterectomy
• Childbirth and prenatal education
• Pre and post-natal hobby
• Seminars and awareness talks
• Diet counselling
• Fitness sessions
• Complicated pregnancies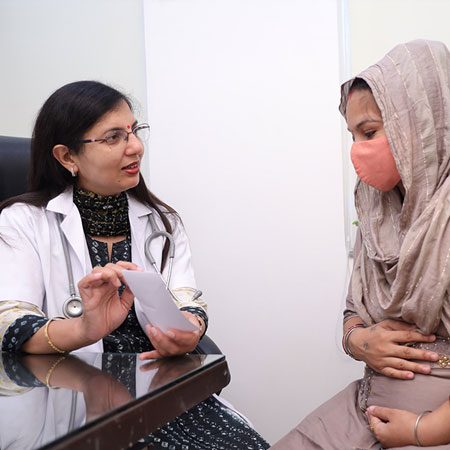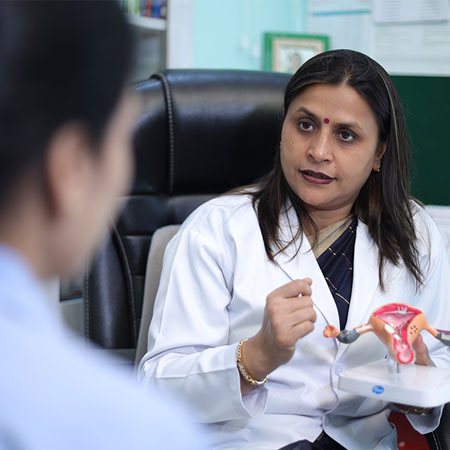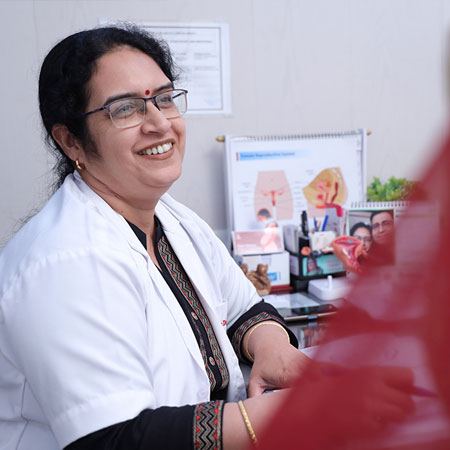 Services Offered
Hysterectomy
Myomectomy
Salpingectomy
Oophorectomy
Adhesiolysis
TOT/TVT
Cervical polyp removal
Is it necessary to see a gynaecologist?
You should see an OB-GYN if you have symptoms like vaginal or vulvar discomfort, excessive menstrual blood, or a swollen vulva. Even if you feel OK, it is still recommended that you have a yearly screening exam with your gynaecologist. Gynecologists are medical professionals who specialise in the care of women and the treatment of diseases related to reproduction, menopause, and menstruation.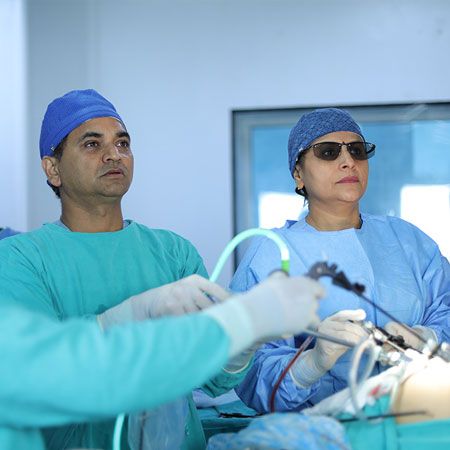 Some things that make us unique are:
• Our trained doctors handle gynaecology emergency care 24 hours a day, 7 days a week.
• Child and mother care has its staff, front desk, and floor, which is away from other departments and makes it safer for them.
• Experts handle cases that are hard or complicated.
• We use the newest technologies and tools in medicine and get great help from experts in different fields.
• There is a separate operating room for obstetrics in an emergency right next to the labour room.
• Our nursery is right next to the room where babies are born, so it is easy to move sick babies.
• There is a world-class NICU, and neonatologists are available around the clock.
Related Doctors