Best Neuro Surgery | Neurology Hospital in Meerut

Department Of Neurosciences
The Centre of Excellence for Neurosciences at Nutema Hospital is committed to providing comprehensive neurological treatment to patients with various disorders, illnesses, and cancers affecting the brain, spine, and nervous system, both central and peripheral. Our highly specialized team of expert neurologists, neurosurgeons, neuro-oncologists, neuro-anaesthetists, and neuro-critical care specialists work in close coordination to offer a multidisciplinary approach to treat a broad spectrum of neurological conditions in patients of all ages and is supported by cutting-edge technology.
The hospital provides state-of-the-art facilities for inpatient and outpatient procedures, precision-based neurodiagnostic services, cutting-edge interventional procedures, and world-class surgical facilities, all under one roof. With our distinctive techniques, Dr. Rohit Singh Kamboj want to provide you with a tailored experience on par with perfection.
Nutema Hospital has the most creative, engaging, experienced, and dedicated team that help their patients in unique ways. We are known for our innovative approaches and treatment breakthroughs, which come from our supportive, team-oriented culture that encourages different points of view and working together.
---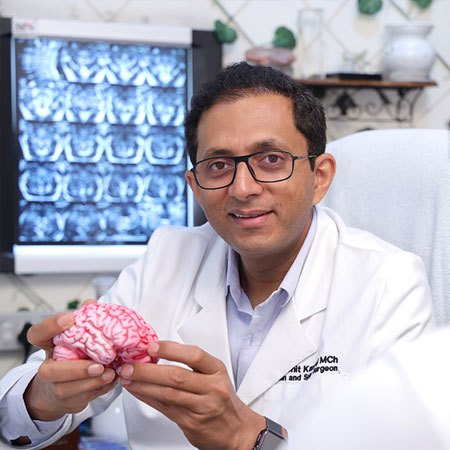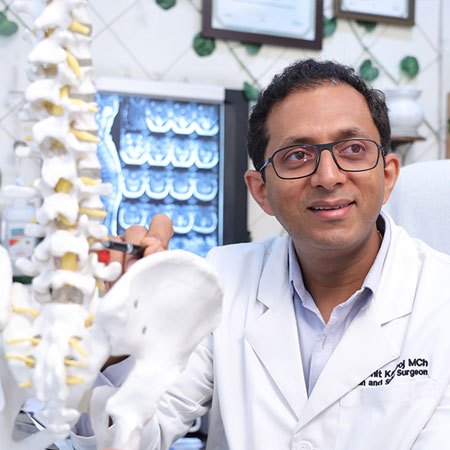 ---
Treatments and steps
Head and spinal injury-the dedicated team of doctors and staff are trained to take care of the head and spinal injury patient with standard protocols, our team of inhouse neurosurgeon, gastrosurgeon, orthopaedician and critical care specialist strive to give best care both managed conservatively and those who are getting operated.
Brain and spinal tumours-spine and brain tumours are properly investigated and removed taking help of all available world class technology.
Hydrocephalus-shunt are placed using navigation so that chances of failure are almost nil.
Vascular surgery and neurovascular intervention-Aneurysm and AVM are investigated by inhouse CT angiography, DSA and then properly treated either by endovascular method or operative, specialized care is provided with round the clock monitoring.
Stroke Treatment:
When your brain doesn't get enough blood, brain cells die because they don't get enough oxygen and nutrients. This is called a stroke. When you get to the hospital's emergency room, your doctor will do a physical and neurological test, blood tests, and imaging tests like MRI, echocardiogram, CT (computerized tomography) scan, cerebral angiograms, etc., to find out what kind of stroke it is, if the arteries are blocked as soon as possible specific procedures are done to break up the clot that includes medicines and neurovascular procedures. Specialized stroke care units offer complete care, such as rehabilitation and care after a stroke.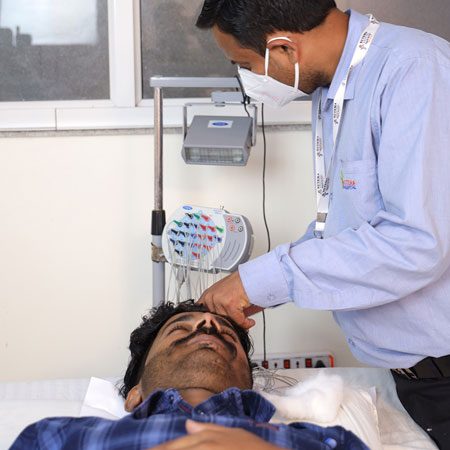 Superior-quality facilities at Nutema Hospital
The Neuroscience Centre at Nutema Hospital is supported by following facilities:
• Imaging techniques based on the accuracy
• Microscopes with excellent resolution
• HD C-arm, Neuronavigation
• Medtronic high speed drill system,
• Facilities for Cranial and Spinal Endoscopic procedures
• Storz camera system with neuromonitoring
• Dedicated neuro intensive care unit
• Carl Zeiss Vario 700 microscope, Cavitron ultrasound aspirator
• ETV set
• Neuro ICU
• Neuro Navigation
• Advance neuroendovascular ot
• Intraoperative EEG monitoring, brain mapping
• Trimline cervical instruments
• EEG AND NCV
• Destandau and translaminar spine instruments
Excellence-based domains
We offer treatment for the following conditions:
• Spinal injury
• Head injury
• Neurological disorder
• Brain haemorrhage (aneurysm and AVM)
• Kyphosis and scoliosis
• Stroke
• Brain tumours
• Hydrocephalus
• Epilepsy
• Spinal tumours
• Back pain
• Slip disc
• Cervical radiculopathy, pain
• Seizure(Epilepsy) treatment
• Infection of brain (abscess,meningitis)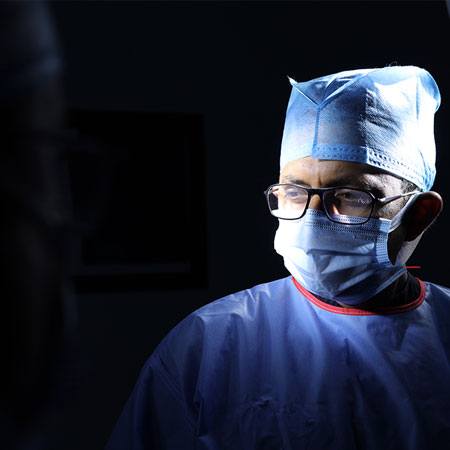 Our Infrastructure & Technology
• Neuro-specific operating room, intensive care unit, and recovery rooms
• Video EEG: Monitoring with Video EEG is the newest way to keep an eye on how the brain works over a long period. Epilepsy episodes can be tracked much better than with a normal EEG. With video EEG, the doctor can keep an eye on the patient for a long time.
• Neuro Navigation allows neurosurgeons to move around inside the skull and spinal column while doing surgery. It lets the surgeons see the patient's body in 3D before and during the surgery and shows them where their surgical tools are.
• World best Carl Zeiss microscope and karl storz endoscopy system.
• Meditronics high end drill and instruments.
• Modular OT: Two specialized Neuro OTs with high-end microscopes help the surgeons find the tumour's exact location and take it out. With a full range of Neuro endoscopes, even the most complicated Neurosurgical procedures can be done. And
• In house CT, bedside x-ray and ultrasound facility
Services to help
Some of the procedures we can do for you are:
• Counselling on nutrition
• Microscopic procedures, artificial disc
• Fixation, stabilization, and decompression of the spine
• Shunt and ETV
• Activities that make it easier to move (movement)
• Craniotomy, craniectomy, hematoma removal.
• Endoscopic discectomy with scarless discoidectomy
• Nerve blocks and epidural injections
• Kyphoplasty and scoliosis correction
• Clipping and coiling
• Epilepsy surgery
• Endoscopic or keyhole surgery
• Removal of tumors with nerve and brain monitoring
• Thrombolysis and mechanical thrombectomy
---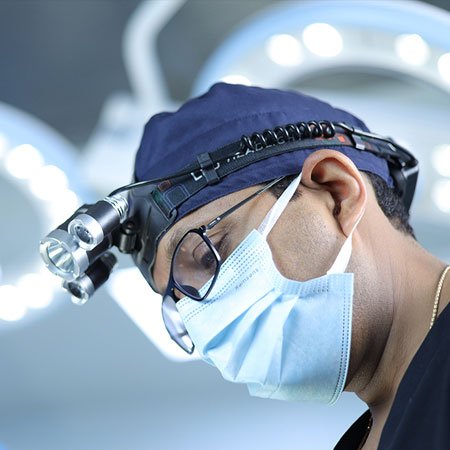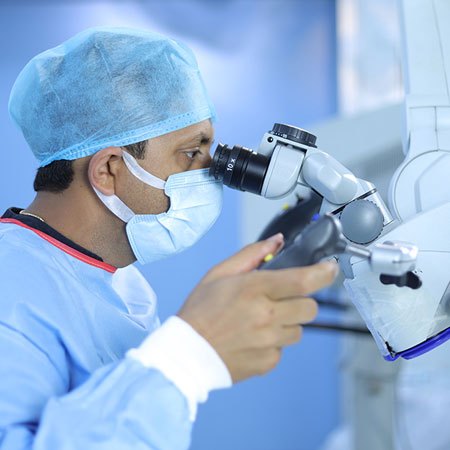 ---
Why Nutema Hospital?
Nutema Hospital is one of the best neurology hospitals in Meerut. It has years of experience in neuroscience and provides the best care in the world for people with a wide range of neurological problems. With highly advanced, state-of-the-art facilities, a dedicated multidisciplinary team of doctors, surgeons, and neurologists in Meerut, nurses, and technicians who handle neurological emergencies around the clock, a dedicated neuro intensive care unit,modular ot,stroke unit, advanced lab and diagnostics with high-tech equipment, etc.
Dr. Rohit Singh Kamboj can diagnose and treat even the most complex neurological disorders. We use advanced equipment like 3-Tesla MRI, PET-CT scans, and molecular diagnostics to treat all neurologic disorders, from simple headaches to complex cerebrovascular disorders, with a patient-centred and compassionate approach. This includes everything from a simple headache to complex cerebrovascular disorders. Our highly skilled and experienced neurosurgeons use evidence-based treatments and a multidisciplinary approach to handle simple to the most complicated surgeries, such as skull base surgery, microvascular surgery, cervical spinal surgery, minimally invasive spine surgery, etc., with high success rates.
With a history of innovation and excellence, the Nutema Hospitals for Neurosciences is known as one of the best hospitals in Meerut for treating brain and spine disorders. Nutema Hospital has almost ull range of tests and treatments for neurological problems.
---
---
Related Doctors