Best Neuro Surgeon | Neurologist Doctor Meerut
About Dr. Rohit Kamboj
Dr. Rohit Kumar Singh is the Consultant and Head of the Department of Neurosciences at Nutema Hospital. A Co-Founder of Nutema Hospital Meerut, with more than 15 years of experience, managing patients with whole spectrum of neurological disorders. Graduated from the distinguished LLRM, Medical College, Meerut, he received his post-graduate training in surgery from the prestigious KGMU, Lucknow.
Providing Neurosurgical care to his patients was his dream, chasing which, he conquered the opportunity to receive the best neurosurgical training from the world-renowned SGPGIMS, Lucknow, being a passionate neurosurgeon, he was the first and foremost to introduce the concept of microscopic and Endoscopic surgery in Meerut, helping hundreds of patients with brain tumours. His interest in spine surgery, persuaded him to conduct advanced and innovative spine surgery, uplifting it to a new level.
Apart from the complex surgical procedures like spine tumours, spine trauma, spine decompression and various type of fixation including CVJ surgeries, brain tumours, brain trauma, congenital malformations, infections etc, he has incredible experience in treating seizures, headaches, and psycho-somatic disorders.
As a neurosurgeon dedicated to his speciality and patients, Dr Rohit Kumar Singh, always strive hard to provide the best care to his patients at an affordable price. Popularity. Not only his surgical skills, but his connection with the ailing patients with his charming smile, takes away all pain and they are half better. His patient feedback is enough to substantiate this. He is always happy to help anyone in need.
Speciality

Whole Spectrum of Neurological Disorders.

Degrees

• MBBS • MS
• MCh (Neurosurgery)

Areas of Expertise

Head & Spine Injury
Brain & Spine Tumors
Brain Haemmorhage & Aneurysmal Bleed
All type of Spine Instrumentation
Kyphoplasty and Vertebroplasty
Hydroceohalus and Shunt Surgery
Endoscopic Brain and Spine Surgery
Microscopic Brain and Spine Surgery
Stereotactic Surgery
All Brain and Spine related problems

Office

Ground Floor, Nutema Hospital, Meerut
---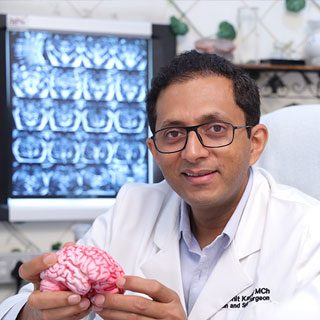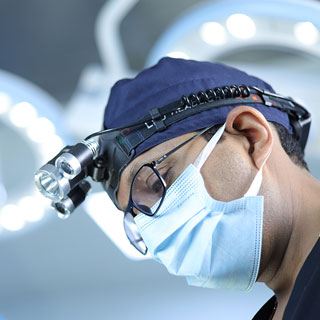 ---
Medical Education
Educational qualification of Dr. Rohit Kamboj
2003
MBBS
LLRM Medical College, Meerut
2007
MS (General Surgery)
Chhatrapati Shahuji Maharaj Medical University, (Formerly KGMU), Lucknow, U.P.
2011
Mch
Neurosurgery, Sanjay Gandhi Post Graduate Institute of Medical Sciences, Lucknow, U.P.
2012
PD Fellowship
Sanjay Gandhi Post Graduate Institute of Medical Sciences, Lucknow, U.P.
---
Special Interest
Providing Best Neurosurgical care to his patients
Brain Surgery
Brain Tumor
Spine Surgery
Spine Tumor
---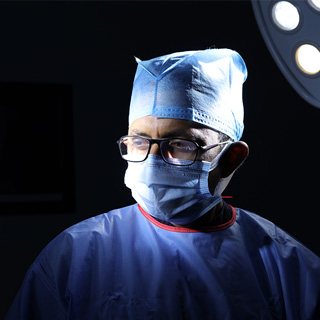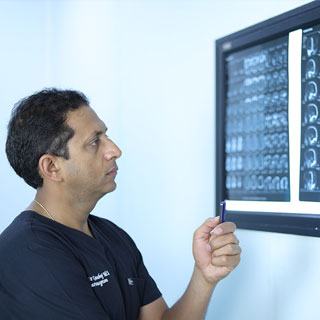 ---
---
CERTIFICATES
• Certificate of Merit for recognition of excellence in academic, clinical research performance during the residency period, awarded by Department of General Surgery, King George's Medical University .Lucknow
• Certificate of Excellence for recognition of excellence in performance of duties during the year 2005-06 awarded by Department of General Surgery, King George's Medical University .Lucknow
• Medha Patker's Certificate of Appreciation for special efforts in working for a better world for humankind.
---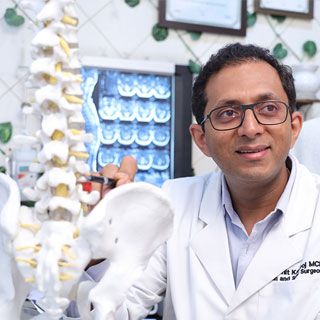 ---
Publications
• Rohit K. Singh, Kapil Jain, Arun Srivastava, Rabi Narayan Sahu, Rajkumar. Brainstem gliomas-a precise scoring based surgical outcome: an experience from North Indian tertiary care centre. Pediatric Neurosurgery.( in press)
• Awasthi R, Rathore RK, Soni P, Sahoo P, Awasthi A, Husain N, Behari S, Singh RK, Pandey CM, Gupta RK. Discriminant analysis to classify glioma grading using dynamic contrast-enhanced MRI and immunohistochemical markers. Neuroradiology. 2011 May 4. [Epub ahead of print]
• Rizvi M, Behari S, Singh RK, Gupta D, Jaiswal AK, Jain M, Phadke RV.Sinus pericranii with unusual features: multiplicity, associated dural venous lakes and venous anomaly, and a lateral location. Acta Neurochir (Wien). 2010;152(12):2197-204.
• Rajput D, Kamboj R ,Srivastava AK, Kaval P, Kumar R. Is management of spontaneous intracranial extradural hematoma in chronic renal failure different from traumatic extradural hematoma. Case report and review of literature. Indian journal of Neurotrauma.2010;7(1):81-84.
• Kumar V, Behari S, Kumar Singh R, Jain M, Jaiswal AK, Jain VK. Pediatric colloid cysts of the third ventricle: management considerations. Acta Neurochir (Wien). 2010;152(3):451-61.
• Singh RK, Verma JS, Srivastava AK, Jaiswal AK, Behari S: Common primary fibroblastic growth factor receptor-related craniosynostosis syndromes: A pictorial review. J Pediatr Neurosci. 2010;5(1):72-5.
• R. K. Singh, S. A. Kamboj, B. Ahuja, K. S. Sodhi & N. Husain : Unusual Distant Metastasis of Oral Cancer to Anterior Abdominal Wall . The Internet Journal of Surgery. 2008 Volume 16 Number 1
• P.Bansal ,R.K.Singh kamboj,A.Baid ,S.Sharma,S.Srivastava: Surgical excision of cricoid aneurysm of the scalp without preoperative embolization :A better strategy. International Journal of Scientific Research.ISSIN No.2277-8179.
---
CLINICAL RESEARCH
Participated as a research associate in double blind, multicenter comparative phase 3 study for efficacy and safety of topical 1% SB 275833 versus oral cephalexin in treatment of uncomplicated traumatic lesions from 24-11-04 to 15-2-2005.
---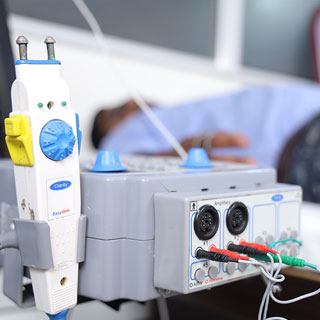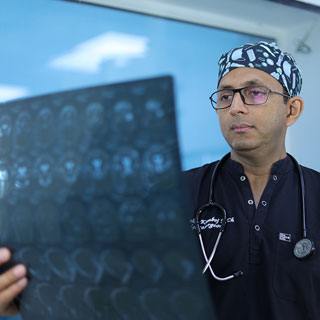 ---
WORKSHOP AND CONFERENCES AND FELLOWSHIP
• 5th SR Naik Memorial Workshop on computer and informatics in Medicine, 2008. Department of Gastroenterology. SGPGIMS, Lucknow
• Workshop on Research Methodology, 2009. Department of Gastroenterology, SGPGIMS,Lucknow
• Course in Microscopy, 2009. Department of Pathology. SGPGIMS,Lucknow
• A workshop on Epilepsy Surgery 2009. Department of Neurology, AIIMS, New Delhi
• Course on Genetics in Clinical Medicine 2009. Department of Medical Genetics. SGPGIMS, Lucknow
• Course in Basic Biostatics 2009. Department of Biostatics, SGPGIMS, Lucknow
• Course on Scientific Communication 2010. Department of Pathology. SGPGIMS, Lucknow.
• Workshop on Tran cranial Doppler Ultrasonography at the 58th Annual Conference of Indian Society of Anaesthesiology 2010.SGPGIMS.Lucknow
• Neurosurgery Skill training Workshop 2010. Department of Neurosurgery, AIIMS. Delhi
• First National Workshop on IPR and Patenting in Health Care. Department of Tele-medicine, SGPGIMS, Lucknow
• AO-spine Spring Seminar 2010.Lucknow
• Cadaveric Hands on Workshop, SMS Medical college,Jaipur March 2013
• North Zone Orthopaedics Association Pre Conference Endoscopic and Minimal Invasive Spine Workshop, Chandigarh February 2016
• Minimal Invasive Surgery Fellowship Jabalpur 2016
• IAESCON, Meerut 2016
---
SURGICAL EXPERIENCE
Surgical experience of 12 years dealing with trauma,9 years exclusive neurosurgical experience dealing with complex and simple neurosurgical operations which includes Neuronavigation (cranial and spinal) ,endoscopic(cranial and spinal),skull base, vascular neurosurgery, pediatric neurosurgery ,complex spinal(instrumentation) and cranial cases with special interest in Neuro- oncology and vascular surgery. Pioneered endoscopic surgery in Meerut along with complex brain and spine procedures.
---
---