Best Internal Medicine Hospital in Meerut

Department Of Internal Medicine
In the medical field, internal medicine serves as the cornerstone upon which other subspecialties are constructed. Because of their comprehensive approach to patients, ability to analyse a wide range of issues, and willingness to refer patients to other specialists, when necessary, internists are often the initial point of reference for those needing specialised care.
At Nutema Hospital, the Internal Medicine Division headed by Dr. Vishwajeet Bembi, is a central hub connecting the facility's several other divisions and specialisations. Consultants, senior residents, and medical officers all work together to run the facility and do fantastic jobs. Thus, a whole division is devoted to conducting preventive health checkups on people of all ages. Along with chronic illnesses like Diabetes Mellitus, Hypertension and care of lifestyle-related disorders like Metabolic syndrome, obesity, and Dyslipidemias. We make the diagnosis of the cause and manage it.
The department concentrates on the health and well-being of adults throughout their lives, and combine the knowledge of highly trained doctors at Nutema with the most cutting-edge technological medical advancements. Internal Medicine aids in the general care of various disorders in patients, including common illnesses and complex long-term medical problems & geriatric (age related) problems. Internal medicine specialists are sometimes referred to as "internists" and "the doctor's doctor" since they are frequently sought by other physicians to address diagnostic issues.
---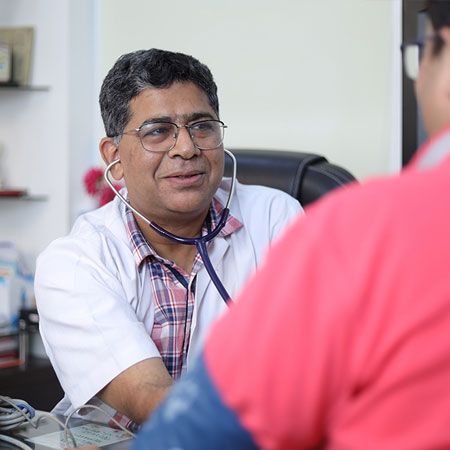 ---
Some of the Ailments that are solve in the department of internal medicine:
Deep Vein Thrombosis (DVT)
Diabetes
High Blood Pressure
Infectious Mononucleosis (Mono)
Insomnia
Osteoarthritis
Peripheral Vascular Disease
Polycystic Ovarian Syndrome (PCOS)
You can get advanced medical care at the Best Internal Medicine Hospital in Meerut or talk to the Best Internal Medicine Doctor in Meerut.
Infrastructure & Services
Our services and treatments include: The Department of Internal Medicine provides the following clinical specialities:
Diabetes management: Nutema Hospital provide excellent prevention, quick diagnosis, and treatment for diabetes as part of our diabetic care. Diabetes patients and its consequences, such as heart disease, diabetic foot, renal failure, etc., are provided with comprehensive and tailored examinations, appropriate medication, and regular monitoring by our Dr. Vishwajeet Bembi.
Deep Vein Thrombosis (DVT): Nutema Hospital provide holistic therapy for your DVT issues through a comprehensive medical and physical assessment. Dr. Vishwajeet Bembi prescribes effective drugs to address the issue. You will also be given a personalised diet to prevent your disease from deteriorating. Nutema Hospital offer the Best DVT Treatment in Meerut.
High Blood Pressure: Overweight and obesity are associated with several health issues, including cardiovascular disease, hypertension, etc. Nutema Hospital have a professional team to assist you in maintaining a Blood Pressure by recommending lifestyle modifications, individualised eating programmes, etc. Our facility can perform various gastric bypass and sleeve gastrectomy procedures for patients looking to shed excess pounds. Nutema Hospital offer individualised treatment plans tailored to match each patient's needs. We offer daily outpatient and inpatient treatments and 24-hour emergency care.
Infectious Mononucleosis (Mono): Nutema Hospital provide specialised treatment for the Infectious Mononucleosis with a variety of medical issues. Dr. Vishwajeet Bembi provide complete care for the aged, emphasising their social and emotional requirements. Nutema Hospital is acknowledged as the best hospital for Mono care in Meerut.
Osteoarthritis: Dr. Vishwajeet Bembi is expert in the prompt diagnosis and treatment of Osteoarthritis and have years of expertise in the field. Your symptoms, family and medical history, will be evaluated to establish your illness, and tests.
---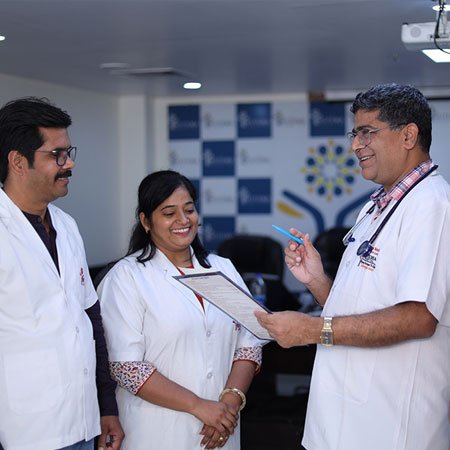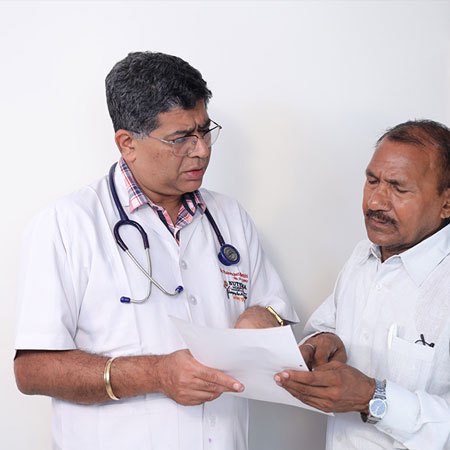 ---
Our services and treatments include:
• Evaluation of the mental health issue via a multidisciplinary lens.
• The science of clinical psychopharmacology.
• Electroencephalography (EEG) was utilised to monitor electroconvulsive treatment.
• Individual or individualised treatment.
• Family, couple, and group psychotherapy.
• Psychotherapy for children and adolescents with emotional and behavioural problems, for those with drug abuse and dependence, and for those with emotional disorders coupled with physical sickness.
• Counselling
• Therapy in the comfort of your own home for improved evaluation and treatment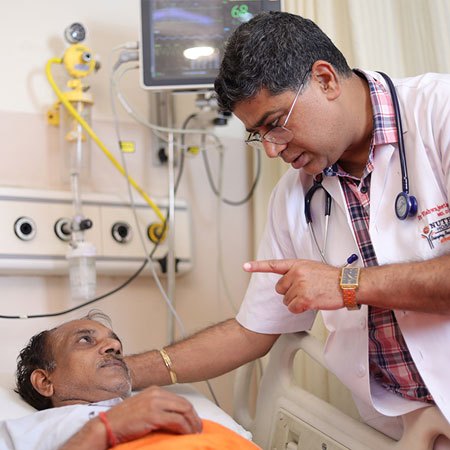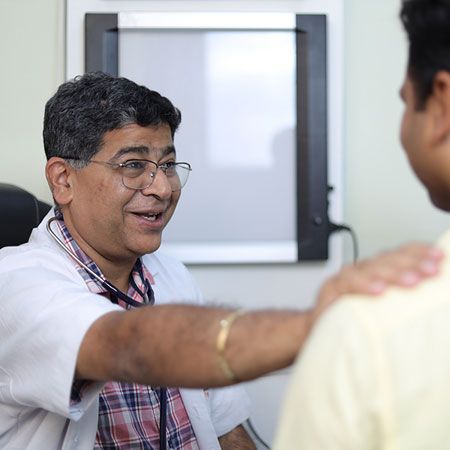 Why Nutema Hospital?
• The Department of Internal Medicine at Nutema Hospital offers inpatient and outpatient services to help people with both familiar and long-term illnesses. These services include primary care and hospital care.
• Infectious diseases are one of the biggest problems. The department deals with many of them, including Deep Vein Thrombosis (DVT), Diabetes, High Blood Pressure, Infectious Mononucleosis (Mono), Insomnia, Osteoarthritis, Peripheral Vascular Disease, Polycystic Ovarian Syndrome (PCOS), and other tropical diseases. If you have any of these, you should go to Nutema Hospital to see the best general physician in Meerut.
• The department has a place for infectious patients who need to be kept from others and cared for in a fully equipped ICU (intensive care unit).
• Not only are we worried about the overall amount and quality of care, but we are also becoming more and more committed to developing specialised programmes and improvements in how care is given to make patients happier and safer.
• We at the Department of Internal Medicine are sure that we can do excellent research, and care for patients.
Related Doctors