Best General Physician Doctor in Meerut
About Dr. Vishwajeet Bembi
Dr. Vishwajeet Bembi works at Nutema Hospital as a Consultant Physician. He has been in full fledged private service for 18 years and serving humanity for health and wellness. he is working as a leading doctor of medicine and heads Department of Internal Medicine at Nutema Hospital, Meerut. He is a well-known general practitioner who treats infectious diseases in real life.
He is an expert in treating chronic diseases like diabetes, thyroid disorder, hypertension, respiratory and cardiac illness, liver and gastro intestinal disorders, epilepsy psychiatric and brain related diseases on the other hand he is an expert to treat acute infections diseases like dengue, covid, malaria, acute kidney and liver injury in which critical care is necessary. He treats chronic infections diseases like Hepatitis B, Hepatitis C, HIV, TB, Fungal Infections and complications with ease. He is a god fearing person who believes in karma hence he always give credit / discredit of his treatment to almighty.
Dr. Vishwajeet Bembi is very good at diagnosing and treating people with serious high blood pressure and fevers that last a long time but don't seem to have a clear cause. He is very proud of his work at the Nutema Hospital in Meerut.
He organizes a community free camp for poor patients in villages monthly through NMO for the year. He thinks treating the whole person, not just the disease, is important. He pays close attention to all his patients and believes in treating the whole person.
Speciality

Internal Medicine and Critical Care.

Degrees

Areas of Expertise

Diabetes Mellitus
Hypertension
Cardiac Problems
Brain Related Problems
Liver GIT Problems
Respiratary Problems
Hepatitis B, C, HIV, Covid
Deep Vein Thrombosis
Overall Critical Care
Geriatric Problems

Office

Ground Floor, Nutema Hospital, Meerut
---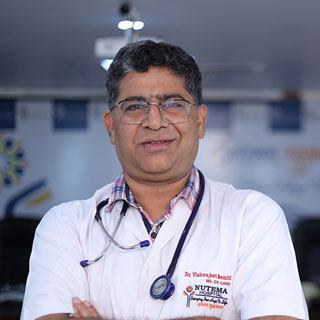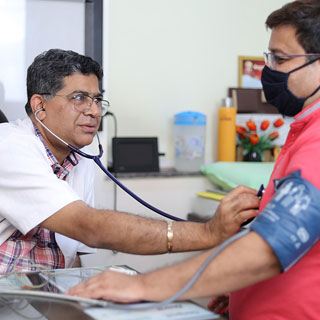 ---
Medical Education
Educational qualification of Dr. Vishwajeet Bembi
1993
MBBS
LLRM Medical College, Meerut, U.P.
• Entrance 1993 • Completed 1998 • Completed Internship 1999
1999
MD (MEDICINE)
LLRM Medical College, Meerut, U.P.
• Entrance 2000 • Completed 2003
---
Special Interest
Special interest in managing high risk patients
Internal Medicince
Critical Care
Diabetes
Hypertension
Blood Pressure
---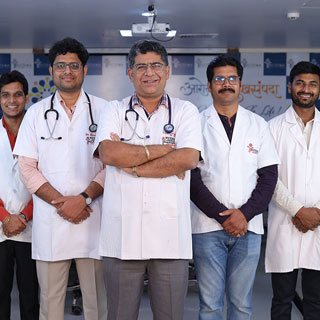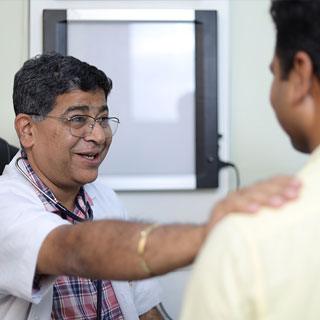 ---
Experience
• Demonstrator in Microbiology, LLRM Medical College, Meerut.
• Registrar, Cardiology, Indraprasth Apollo Hospital, Delhi.
• Senior Resident, Neurology, IHBAS, Delhi.
• Senior resident, Medicine, LLRM Medical College, Meerut.
• Senior Medical Officer, ART Centre, LLRM Medical College, Meerut.
• Lecturer, Medicine, LLRM Medical College, Meerut.
• Attended more than 12 international conferences
---
Awards
• Meerut Ratn, Chikitsak Ratn, Dip. Card., Hindutv Ratn in the field of Medicine.
• Invited for TEDx talk at IIITDM, Jabalpur.
• Honoured by more than 50 local schools for the lectures to sensitise locals about cleanliness.
• Organizes community free camp for poor patients in villages once a month through NMO for years
---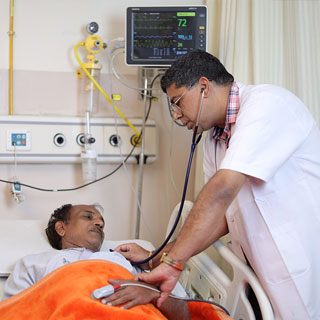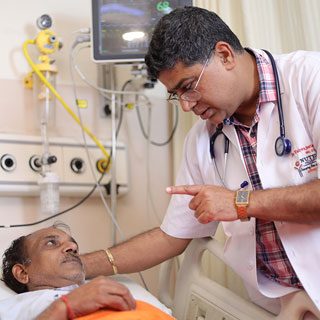 ---
Presently
• Now in full fledged private practice with experience of 17 years of practice.
• Director and head, Medicine, critical Care specialist, Nutema Hospital, Meerut
• Founder of non profitable NGO, Pahal-Ek Prayas which is founded for clean, healthy and casteless Bharat. Pahal ek prayas is working in Meerut, Modinagar, Hapur and Bhadoi. Its volunteers were shown 4 times in Mann Ki baat at doordarshan and at India TV, NDTV cleanathon programme hosted by Shri Amitabh Bachchan. This organization of more than 700 volunteers have been doing shramdaan without any govt aid for last 342 weeks to make city beautiful and to bring a change in the mindset of society regarding cleanliness. Shri swatantra dev singh ji, (President, BJP UP) shri Rajendra Agarwal, (MP, BJP, Meerut), Dr. Yashwant Singh, (MP, BJP, Nageena), Dr. sanjeev baliyan (prev central minister, MP, muzaffarnagar), Shri vijaypal singh tomar (MP, rajyasabha), shri Harikant Ahluwalia (Mayor, BJP, Meerut) and other local MLAs and leaders have also done shramdaan along with volunteers of Pahal-ek prayas.
• Dr. Yogender Malik (advisor to CM, Haryana on beti bachao and swachch hariyana mission) invited to start cleanliness mission in Karnal, Kurukshetra, Hisar, Jeend etc.
• Secretary, National Medicos Organisation (NMO), Meerut Prant.
• Prev. Joint secretary, IMA Meerut.
---