Breast Surgeon | Best Breast doctor in Meerut
About Dr. Sudhi A Kamboj
Dr Sudhi Agarwal Kamboj, the co-founder of Nutema Hospital, and HOD of Breast and Endocrine Surgery, Meerut, with more than a decade of experience, has impacted 20 thousand of women and patients with breast and endocrine-related disorders. Trained from the prestigious KGMU and SGPGIMS, Lucknow with gold medals, distinctions, and accolades, she has many research papers in peer-reviewed journals as her credit.
Having vast experience in managing the whole spectrum of breast and endocrine disorders, she provides holistic and advanced treatment options. Being the first and the only Breast and Endocrine Surgeon in the Western UP, she helps the patients not only from the Meerut but also from the remote areas, referred by her satisfied patients and referring doctors.
She believes, that surgical advancements must not restrict to the metropolitan cities and corporate hospitals, she is the first to introduce scarless thyroidectomies and scarless breast surgeries, along with bariatric surgery, and retroperitoneoscopic adrenal surgery, which is still unthinkable by many. Her Gender is never her limitation, she is the first and till now the only female surgeon to have organized a national level surgical conference in Meerut as an organizing secretory in 2016.
She is the humble and proud founder of Prashasti- the Breast cancer self-help group, dedicated to breast cancer survivors, and the BRENDOS-WUP- Breast and Endocrine Society of Western UP- dedicated to providing continuing medical education to healthcare professionals. Her charismatic smiling personality and connection with the patients by itself makes them half better. Her vision is to provide the most Advanced Breast and Endocrine related care within the affordability of the patient.
Speciality

Breast, Thyroid & Endocrine Minimally Invasive Surgery

Degrees

• MBBS • MS (General Surgery)
• MCh. (Breast and Endocrine Surgery)
• F MAS and D MAS.

Areas of Expertise

Scarless Breast Lumps Excision
Scarless Thyroidectomy
Breast Pain / Lumps
Breast Cancer
Breast Deformities / Abscess
Nipple Discharge
Thyroid Nodules / Cancers
Hormonal Dysfunction
Parathyroid Tumors
Hormone Dysfunction
Adrenal Tumors
Endocrine Pancreatic Disorders
Obesity / Diabetic Foot

Office

Ground Floor, Nutema Hospital, Meerut
---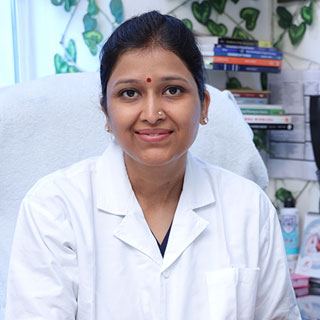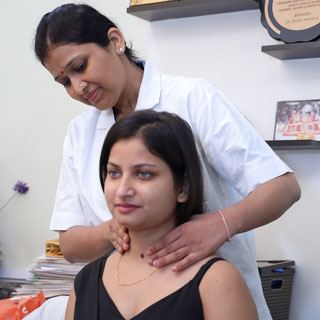 ---
Medical Education
Educational qualification of Dr. Sudhi A Kamboj
1996
MBBS
King George's Medical University, Lucknow, U.P.
1999
MS (General Surgery)
King George's Medical University, Lucknow, U.P.
2002
MCh (Breast and Endocrine Surgery)
Sanjay Gandhi Post Graduate Institue of Medical Sciences, Lucknow, U.P.
2003
F MAS and D MAS
Fellowship and Diploma in Minimal Access Surgery from World Association of Laparoscopic Surgeons.
2003
Da-Vinci Robotic System
Hands-on Training from World Association of Laparoscopic Surgeons.
---
Special Interest
Special interest in managing of Breast, Thyroid. Endocrine disorders.
Breast Lumps
Breast Cancer
Thyroid Nodules
Thyroid Cancer
Parathyroid Tumours
Endocrine Pancreatic Disorders
---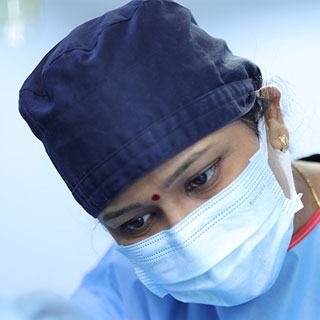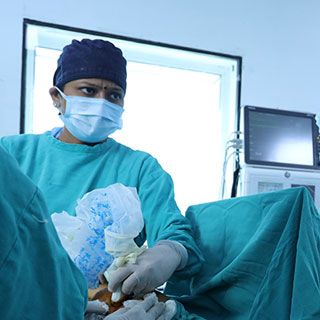 ---
Awards And Accomplishments
• Organizing Secretory of the 17 Annual National Conference of the Indian Association of Endocrine Surgeons, organized in September 2016
• Sahebzada Saiduzzafar Khan Gold Medal presented by Raja Mohammad Amir Ahmed Khan, Khan Bahadur of Mahmudabad (2000).
• Gold medal (2000): Silver medal (2002), Dr PC Dubey Gold Medal (2004)
• Best MS thesis award in UP chapter ASI (UPASICON)(2008)
• Travel grant for the 110 Annual Conference of Japan Surgical Society 2010, Nagoya, Japan
• Chikitsa Ratna Award (2012),
• Women of Substance Award-2017
Social Achievements
• Founder of PRASHASTI A Breast Cancer self-help group.
---
---