Best ENT Doctor | ENT Surgeon in Meerut
About Dr. Sumit Upadhyay
Dr. Sumit Upadhyay is an ENT Surgeon who has performed over 10,000 ENT operations. He is a skilled surgeon who executes ENT treatments such as tympanoplasty, mastoidectomy, tonsillectomy, and endoscopic sinus surgery.
In 1997, he graduated from LLRM Medical College, Meerut, with an MBBS. In 2008, he completed his postgraduate studies in MS and ENT at KGMC Lucknow. In addition, he excelled in both academic and extracurricular activities.
He volunteered for a month in the United Kingdom during the Himalayan Tsunami through a humanitarian organization. He effectively operates an NGO for eye and body donation, therefore contributing to the medical education of MBBS students, the national blindness control program, and corneal donations.
He is a frequent blood donor and has organized blood donation camps for needy people. Additionally, he has planted 1.5 lakh trees for environmental improvement via the NGO Haritima, given by the deputy Chief minister for the same reason. In addition, he gets rewarded by the health minister for services rendered during the treatment of black fungus.
Speciality

Skilled Surgeon who executes ENT treatments.

Degrees

• MBBS • DGO
• Fellowship

Areas of Expertise

Ear (Otology)
Nose and Sinus (Rhinology)
Voice and Throat (Laryngology)
Thyroid Surgery
Dizziness and Vertigo (Neuro-otology)
Children (Paediatric) ENT
Head and Neck Disorders
Larygotracheal airway problem
Sleep apnea
Deafness
Hearing aids
Cochlear Implant

Office

Basement 1, Nutema Hospital, Meerut
---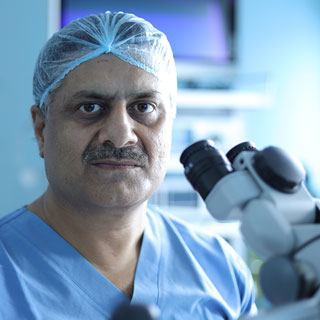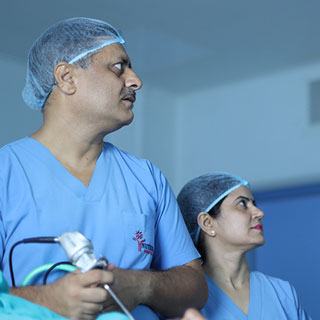 ---
Medical Education
Educational qualification of Dr. Sumit Upadhyay
1997
MBBS
LLRM Medical College, Meerut, U.P.
2005
MS (ENT)
KGMC, Lucknow, U.P.
2008
Rhinology - P.G. Fellowship
Sion Hospital, Mumbai
2009
Otology - Fellowship
MCV Anand Hospital, Coimbatore
---
Special Interest
Proficient surgeon proficiently performing ENT procedures
Mastoidectomy
Tympanoplasty
Tonsillectomy
Sinus Surgery
---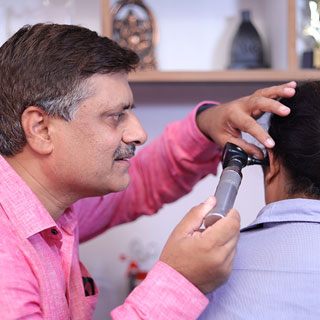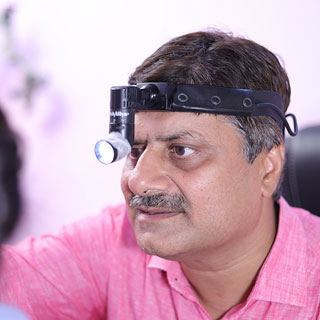 ---
Awards & Accomplishments
• AOI Young achievers award 2019.
• Organized state and national level conference in ENT.
• Best paper award at the state AOI conference 2009 at GSVM Kanpur.
---
Affiliations, Associations and Memberships.
• Seven papers and publications in various national and international journals
• Member IMA 2003 onwards
• Member AOI 2008 onwards
---
Social Achievements and Recognitions
• Served for 1 month in UK, during calamity of Himalyan Tsunami - through charitable society.
• Successfully running an NGO for Eye Donation and Body Donation thereby helping in medical education education of MBBS students, helping in national blindness control program by Educating people about Eye donations and thereby-providing corneal donations.
• Regular blood donar and have organized blood donation camps for needy patients requiring blood.
• Planted 1.5 Lakh saplings for environment upliftment through NGO Haritima: - Awarded by Deputy Chief Minister for the same.
• Awarded by Health Minister: for services during corona for Black Fungus treatment
---