Best Pathologist | Pathology Doctor in Meerut
About Dr. Shweta Garg
Dr. Shweta Garg is a Pathologist at Nutema Hospital in Meerut. She went to LLRM Medical College in Meerut, Uttar Pradesh, for her MBBS and KGMU in Lucknow, Uttar Pradesh, for her MD. She has worked in these fields for many years.
She cares a lot about the patient's health and knows that the diagnosis is the key to the treatment. So, she cares about how well diagnostic tests are done. As the head of the lab, she is available to talk about the patients' reports.
She had worked as a Consultant Histopathologist in Meerut for more than 15 years. She used to work at Surana Diagnostics in Jaipur, but now she works at Nutema pathology lab and blood bank in Meerut as director and consultant histopathologist. Also, she is very interested in FNAC, biopsies, and the aspiration and biopsy of bone marrow.
Dr. Shweta Garg often goes to CMEs and conferences to stay up to date on what's new in the field of pathology. Her most recent talk was at UPPATHCON 2019, where she gave a paper on PURE RED CELL APLASIA in Renal transplant patients.
Speciality

Sr. Consultant Pathologist.

Degrees

Areas of Expertise

FNAC
Biopsies
Diagnostic Tests
Pathology

Office

Basement 2, Nutema Hospital, Meerut
---
---
Medical Education
Educational qualification of Dr. Shweta Garg
1993
MBBS
LLRM Medical College, Meerut, U.P.
---
Special Interest
Special interest in managing Pathology
FNAC
Biopsy
Bone Marrow Aspiration
Bone Marrow Biopsy
---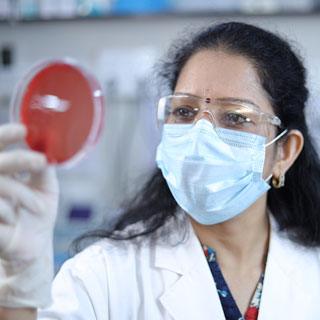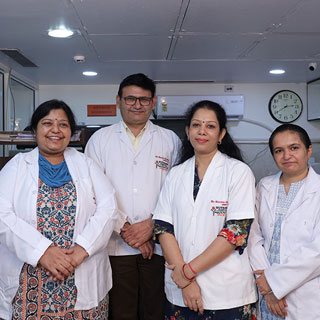 ---
Conferences and Presentations
• Dr. Shweta garg regularly participates in CMEs and conferences to keep her abrest with latest in field of pathology Her latest presentation was at UPPATHCON 2019, a paper on PURE RED CELL APLASIA in Renal transplant patient.
---