EEG Neuro Facility Hospital Meerut

EEG Neuro
Neurological disorders are problems with the peripheral and central nervous systems, which control our movements, thoughts, heart rate, body temperature, breathing, feelings, etc. The brain and spinal cord make up our central nervous system. This system gets information from our organs and coordinates how they work.
Well-stocked Medicine
High-tech Instruments
24 Hours Emergency Service
Cutting-edge Technology
Neuroimmunological disorders:
Nutema Hospital has the most creative, engaging, experienced, and dedicated neurologists who help their patients in unique ways. We are known for our innovative approaches and treatment breakthroughs, which come from our supportive, team-oriented culture that encourages different points of view and working together.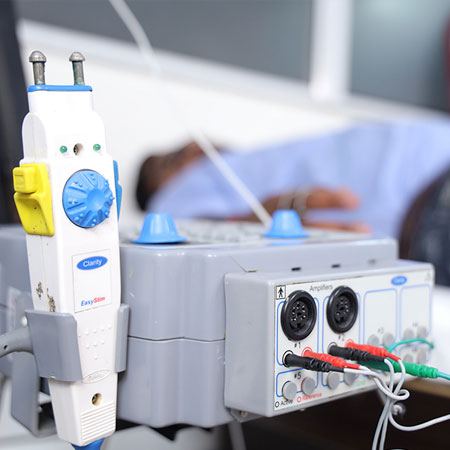 When you get to the hospital's emergency room, your doctor will do a physical and neurological test, blood tests, and imaging tests like MRI, echocardiogram, CT (computerized tomography) scan, cerebral angiograms.
---
More Infrastructure