Dialysis Facility Hospital Meerut

Dialysis
The dialysis machine's blood goes through a dialyzer filter, which imitates the kidney by filtering out pollutants and excess water. Typically, the procedure is used while the patient is undergoing therapy for the underlying condition or until a potential kidney donor becomes available.
Haemodialysis
CAPD
SLEDD
CRRT
Plasmapheresis
Haemodialysis
Haemodialysis - Vascular access for dialysis - Vascular access, also known as haemodialysis access, is surgically implanted or constructed for haemodialysis. Patients requiring haemodialysis must have vascular access to undergo the treatment. The insertion of intra-jugular and femoral dialysis catheters is frequently performed. In conjunction with vascular surgery, the department offers permanent access creation for the maintenance of haemodialysis, including permanent catheters, arteriovenous fistulas, and grafts.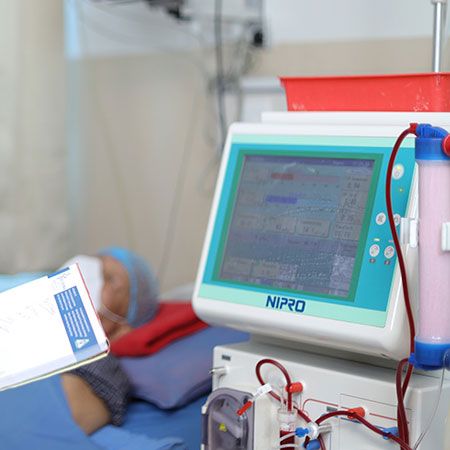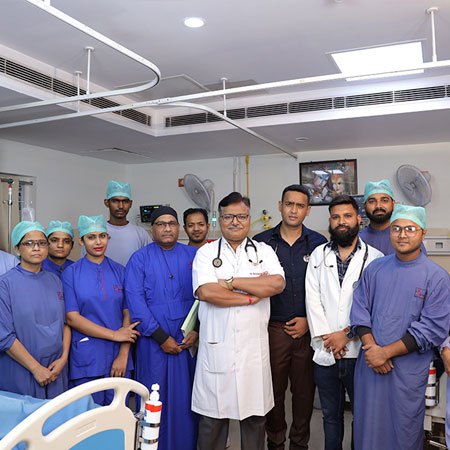 Nutema Hospital is the best nephrology hospital in Meerut. In Nephrology Department patients with Kidney diseases could get a complete evaluation and treatment.
---
More Infrastructure